Professionals Speak Out After "Tide Pod" Challenge Swells In Popularity
Hang on for a minute...we're trying to find some more stories you might like.
The phrase "Don't eat the laundry pods!" seems like common sense for most people, but since the Tide Pod meme has reached peak popularity, dozens of children and teens have made waves after eating the laundry pods for the internet.
The joke first hit the news after popular, satirical news site The Onion posted a story in 2015 about a boy who wanted to eat the pods, following drastic changes in Proctor and Gamble's packaging for the detergent. Two years later, Tide Pod's were once again making waves- this time after College Humor posted a video of a guy eating a whole bowl of the pods before being carted off in an ambulance. His statement? "I don't regret it."
Concerned about the effects of the challenge, many professionals have spoken out about the dangerous effects of consuming the laundry detergent. Dr. Alfred Aleguas Jr. of the Florida Poison Information Center said even a small amount of detergent from the pods that is swallowed can lead to diarrhea and vomiting. In some cases, ingesting the pods can be "life-threatening."
The combination of ethanol, polymers and hydrogen peroxide can lead to burns on the skin, mouth and even the lungs. If kids ingest enough, it can cause a breakdown of the nervous system- leading to permanent damage or even death.
At least 10 deaths have been linked to the pods- two toddlers and eight elderly adults, as well as 37 reported cases of teens eating the pods. Half of those were deemed intentional.
Just like the internet gave birth to the cinnamon challenge and the ice bucket challenge, the internet is responsible for the surge in teens eating the pods. Videos showing kids frying the pods, boiling the pods, and just eating them "raw" have made it around the internet, gaining the kids social media infamy. The allure of views, likes, and clicks are almost solely responsible for the rise in 13-19 year olds becoming ill from the pods.
"Don't eat the laundry pods!" should be left without saying. Ingesting the highly concentrated chemicals can cause death. Please, don't eat Tide Pods, even if they smell good enough to bite into.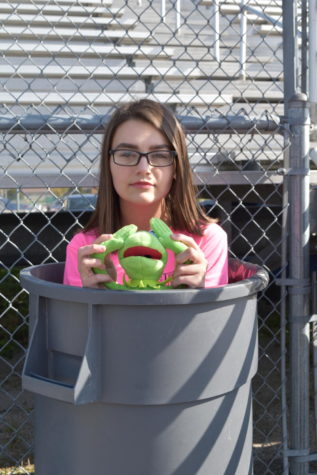 Maggie Poronto, Writer
I am the girl you hear yelling in the halls about anything I am feeling particularly indignant or discontent about. Listen closely, and you will hear me...