3 Beauty Trends We Said Goodbye to In 2017
Hang on for a minute...we're trying to find some more stories you might like.
Arts & Crafts Nails
Beauty Gurus on YouTube got bored of the normal nail painting videos, so they decided to spice it up in the worst way possible. They decided gluing inanimate objects and faux fur to their nails would surely fix the problem. And even though some high fashion models and a few celebrities tested out this disgusting nail trend, they soon realized they looked ridiculous with a bunch of fur attached to their nail and this fad quickly died out.
      2.  Feather & Squiggle Brows
2015 introduced the need to have a good looking eyebrow. It only took two years for this to become a little dull, and for the gears of influential beauty gurus everywhere to start turning. Thus was born the feather and the squiggle brow. This idea was immediately mocked and thankfully never became an actual step in the typical teenage girls' makeup routine. But that didn't stop this trend from making an appearance on everyone's Instagram feed for a solid five months.
     3. Glitter Roots
If you are the type of person who can never find the time to get your roots touched up, this is the trend for you! Remember when everyone freaked out about their roots being a different color from the rest of their hair? Well believe it or not this inconvenience actually became a trend, with a twist of glamour. This fad was super easy, all you needed was some glitter, hair pomade, hair and being okay with the fact that you'd find glitter leftover on your scalp for the next three months. Believe it or not this trend actually caught on, but  people soon realized that the hassle of finding glitter everywhere afterwards just wasn't worth it.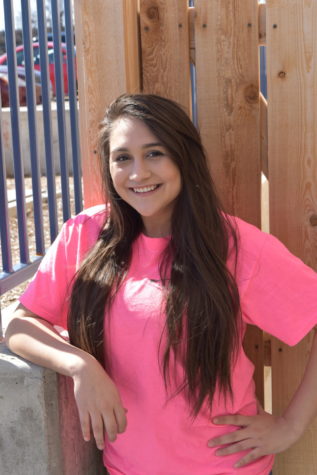 Talia Cornejo, Writer
I am in my Senior year at Holt High School. My hobbies are very limited, probably because I have none. I am in HOSA.  I do not participate in sports unless...