Larry Nassar Sentence
Hang on for a minute...we're trying to find some more stories you might like.
      The former doctor for the American gymnastics team, Dr. Lawrence G. Nassar, was sentenced to 40 to 175 years in prison on January 24th. There was a seven day hearing that involved more than 150 young women who bravely spoke of their abuse. Judge Rosemarie Aquilina opened up her courtroom to these women, some who were popular Olympic athletes. Dr. Nassar was able to talk to the court and apologize. He said: "Your words these past several days have had a significant effect on myself and have shaken me to my core. I will carry your words with me for the rest of my days." Several women groaned when he faced them and sobbed as he spoke.
       Dr. Nassar who is 54 was accused of molesting girls for years under the pretense that he was simply giving them examinations or medical treatment. Some were as young as six. In November, he pleaded guilty to sexually abusing seven girls. He had already been sentenced to 60 years in federal prison for child pornography convictions. This case has outraged the people in the sports community and others all over. The chairman and several board members of the governing body for gymnastics in the United States, U.S.A Gymnastics have resigned. Last week, the organization cut ties with the private training center at a remote Texas ranch where some of the abuse occurred. And at Michigan State, where Dr. Nassar spent years on the faculty and treated many of its athletes, an outpouring of political pressure led to the resignation of the university's president, Lou Anna K. Simon, late Wednesday. Moments after the judge delivered her sentence, the Olympic committee issued a statement calling on the entire U.S.A. Gymnastics board to resign and promising additional steps to investigate Dr. Nassar's conduct and ensure athletes are not harmed in the future. The Olympic committee's chief executive, Scott Blackmun, also apologized for not attending the hearing, after gymnasts pointedly condemned the U.S.O.C. for lack of support. The sentence carries a minimum 40 years imprisonment, adhering to the terms of the plea agreement.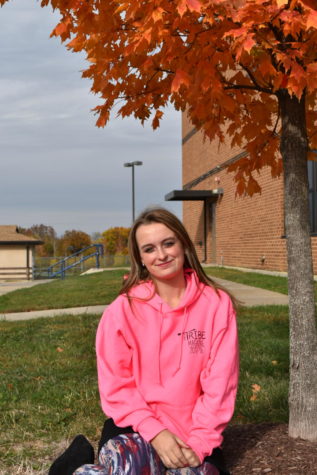 Brittany Conley, Associate Editor
I have been working on the Tribe since Sophmore year, and each year I love it more and more. I am a senior this year and am excited to see what my last...