Poetry Outloud Regional Champion
Hang on for a minute...we're trying to find some more stories you might like.
Holt senior, Maggie Poronto, won the Poetry Out Loud Regional Competition February 7 and advances to the state finals of Poetry Out Loud on March 8 in Jefferson City.
At the state finals, Poronto has a chance to receive a $1000 check awarded by the National Endowment for the Arts to be used at the National Competition in Washington D.C. on April 23-26. The State Champion also receives an all expense trip to D.C. for her and an official chaperone.
$50,000 in scholarships and school stipends will be awarded at the National Competition, where the National Winner will receive a $20,000 scholarship.
The three poems Poronto memorized and recited were: "America" by Claude McKay, "The Children's Hour" by Henry Wadsworth Longfellow and "Abecedarian Requiring Further Examination of Anglikan Seraphym Subjugation of a Wild Indian Reservation".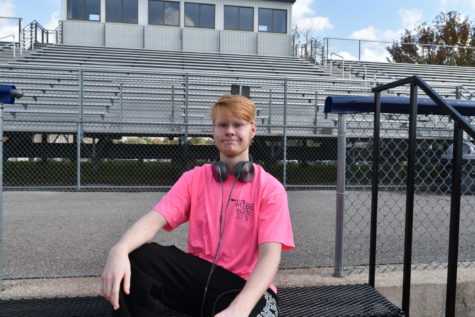 Logan Fisher, Writer/Photographer
I take photos for the yearbook and newspaper and online news. If you see me walking around with my camera I am probably doing something for one of those...