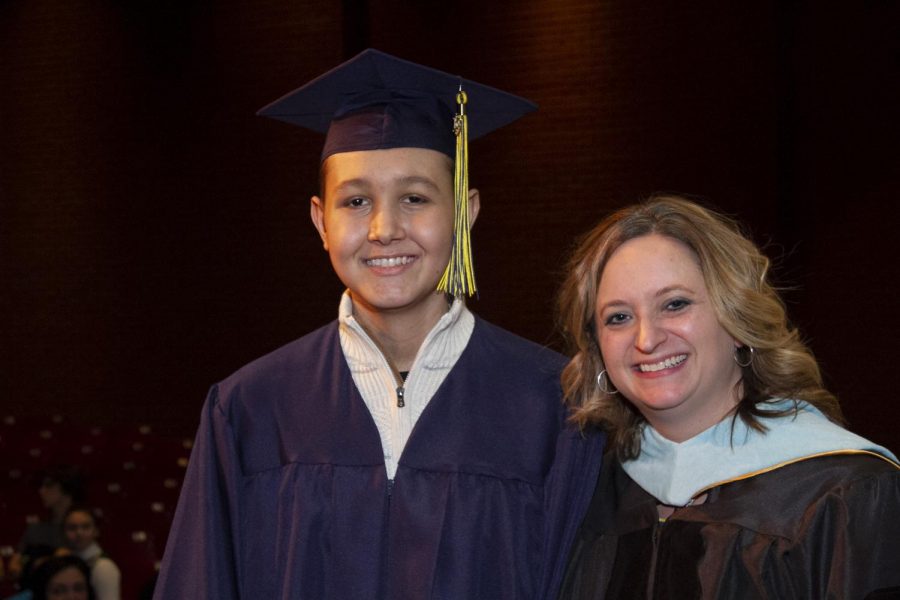 Trotter
On January 9, 2020,  senior 17 year old Sullivan (Sulley) Menne was honored out of love and respect during his early graduation ceremony. He is now the first student out of the class of 2020 to receive their diploma.
Menne has been battling leukemia since he was diagnosed at age 15. Unfortunately, right before the new year he learned that his tumors had scattered throughout his body and there were no more treatment options left for him. 
"Throughout all of this, I have learned how important an education is," Menne said.
Menne refused to give up on his education and it paid off.
Hundreds of students, staff, friends and family gathered in the school auditorium to watch and celebrate Sulley as he walked across the stage and received his diploma. Also included in the celebration was a heartfelt slideshow presentation along with a performance from the school choir. 
"Graduating was a huge step forward in Sulley's life," Graham George ('23) said.
There was not a single dry eye in the auditorium during Sulley's ceremony. He took the stage with a huge smile on his face. He shook hands with administrators, a smile that lit up the entire room on his face.
"I think he is a spectacular person and the fact that he never gave up to a challenge so demanding shows the kind of person he is. He is a fighter and I respect him in every way," Jacob Nelson ('22) said.
Sulley fought with dedication and bravery, through pain and illness. He has shown the students of Holt High School that they should never stop learning.