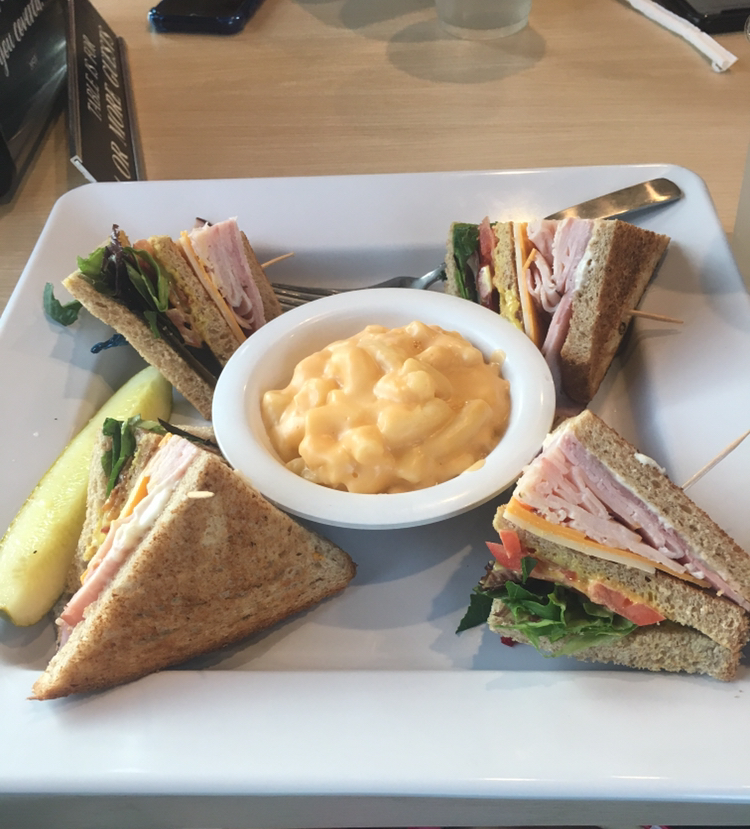 Megan Thompson
At the end of 2019, three new restaurants came to Wentzville. Though they have been here for a few months, not everyone has had the chance to try each restaurant, especially since dining in can come at an expensive price. I took a trip to all three restaurants to find out what they have for around $10 or less and here were the results.
The first restaurant I went to was McAlisters. The dining in experience is a calm setting compared to the other two restaurants. They have an option on their menu to order a half sandwich and a potato costing around $10. You have a choice between many different sandwiches and potato toppings. It is a good price for the amount of food and a great place to dine in with family.
The next place I tried was Sauce on The Side. Sauce on the Side has a chill hangout setting when you go in. Everything is made from scratch and you can get a Calzone for around $10. There are lots of different Calzones to choose from as well as other options like salads and desserts. It's a little more expensive here for the amount of food compared to McAlistars, but if you're a calzone fan, it's definitely worth a try and is a great place to hang out with friends while trying a "Meet Me in St.Louie" or a "Roasty Toasty".
The last place I tried was Sugarfire. Sugarfire has a party-type setting and is the biggest restaurant out of the three. They have different specials of the day. The one on the day I visited was the "Cardi BBQ".  At Sugarfire you see the menu right when you're about to order, which can be inconvenient if you like to take time when making a decision on what you'd like to eat. Nevertheless, they have a wide variety of meats and sides to choose from, as well as barbeque sauces that sit on each table. For around $10 I got a pretty hefty sandwich that was definitely at a reasonable price. Sugarfire is a great place to invite a group of friends and family to dine in at.
Overall, each restaurant was unique in its own way with foods completely different from each other. Each menu has something you can get at a reasonable price while still getting a good amount of food. They each make a great addition to the Wentzville area and are all worth giving a try.