Forest Fires on the West Coast Breaking Records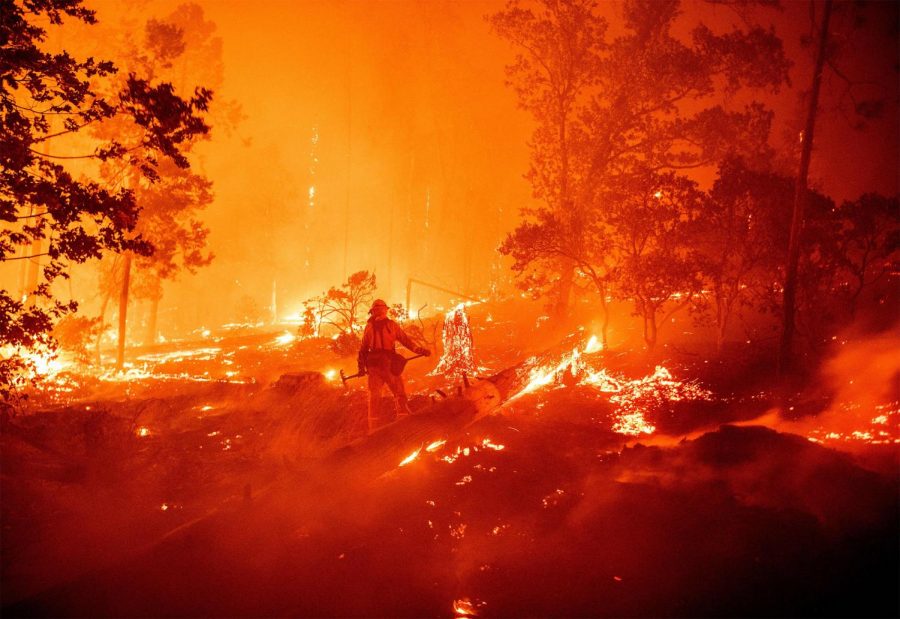 On the West coast, the worst wildfires in United States history are taking over, destroying homes, and killing dozens. So far, over 3.1 million acres of land have burned this season and severe air pollution is causing many residents to report having sore throats and burning eyes from just stepping outside. 
The origin of this fire is what sets it apart from previous fires. Sadly, it started from a gender reveal party that went wrong. The explosive device used to announce the gender of the baby malfunctioned and caught fire, immediately setting fire to the surrounding area. It only spread from there and has now gotten out of control.
Despite warnings against using anything involving flames outside, many West coast residents ignore these warnings and cause wildfires by lighting fireworks or throwing cigarettes on the ground . The reason for this one being so severe is unclear, but a lot of evidence points towards climate change. 
The reasoning for this is that experts believe that hotter temperatures create drier climates, and hence more fires can start and can burn for much longer. This trend has been on the rise since the 1980s, but this is the first time these forest fires are actually beginning to look like something out of a dystopian movie. 
People living in areas that are highly susceptible to forest fires should take extreme precaution when outside using items that could potentially be flammable. The couple who was hosting the gender reveal should have known better and taken more precautions to ensure a safe event. 
When in areas that are often hot spots for forest fires, there needs to be lots of caution. People should refrain from smoking or using equipment that could maybe cause a fire. Forest fires in the past have been caused by a simple cigarette butt, so it's extremely important to be smart about what you are doing.

About the Contributors
Sierra Romanski, Reporter
Hi, my name is Sierra Romanski. I'm a senior here at Holt High School and writing has always been something that I've enjoyed, which is why I decided...
Morgan Romanski, Reporter
Hello! I am Morgan Romanski, and I am a Freshman at Holt. I have always loved writing and creating my own stories for as long as I can remember, and I...