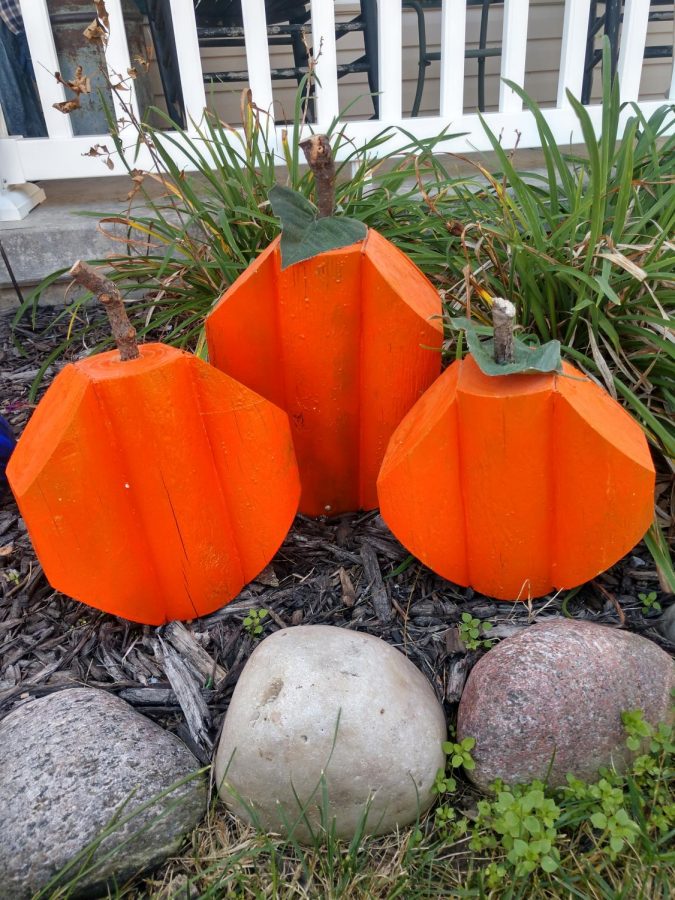 Lauren Johnson
In the middle of a pandemic, many things have been canceled, such as concerts, school games and school events. Now that we're in October, Halloween is less than a month away, and you may be wondering, what will Halloween look like this year?
A former Holt student, Sabrina Heffern, who now works for Wentzville City Hall, answered some questions about what Halloween will look like this year. For children going out to Halloween, the guidelines are as stated: mask on at all times.
Whether you are giving out candy or not, they recommended that the safest way to do so is giving out pre-bagged kind, and setting it either on your yard, driveaway or tables. They recommend traveling in small groups, and not big groups. The only event so far that
has been cancelled has been a monster mash.
For Halloween shops, such as 'Spirit Halloween' and 'Party City', they might not be getting a lot of business due to Covid-19. However, customers showing up might not just be interested in costumes.
"I think they will still get a lot of business because even though people may not be going trick or treating, they could still be having Halloween and costume parties, so they would need Halloween decorations and Halloween costumes," Isabelle Kallbrier ('24) said.
There might be some customers showing up that are not going trick or treating.
"YES! Halloween shops will probably get even MORE business because people will want to go all out on their houses to help people stay in spooky spirit," Brooklyn Johnston ('24) said.
There are many homeowners that will go full out for Halloween.
The best part of Halloween for children is definitely trick or treating. As for teenagers, probably hanging out with friends, watching movies or parties is the best part. As for one student, Halloween happens to fall on her birthday.
"Halloween also happens to be on my birthday," Brianna Graham ('21) said. "I'm going to dress up with my friends and go to different stores in our costumes then go to a haunted house and a party."
Halloween on a birthday is extremely lucky to happen.
"I like to trick-or-treat with my friends," Kyle Edgar ('24) said. "Maybe not go door-to-door this year, but just get out of the house and have fun."
With being inside all this summer, Halloween is an escape to have the fun we have been missing.
For children going trick or treating, they might not have the fullest or most fun experience. There may be difficulties this year that may not allow them to actually trick or treat.
"I think there will still be people out trick-or-treating because kids are always excited for halloween and they enjoy going out with their friends/family to get candy," Danielle Otts ('24) said. "They also enjoy dressing up as their favorite character."
Depending on other people's views, they might not even want to go out for Halloween. If they are considered about germs the chances of them going out for Halloween is really low.
"No, because people can be paranoid about getting sick but to lessen the stress you could still leave a bowl of candy outside and not have to interact," Minh Ngo ('23) said.
For germaphobes, they will most likely not want to even go out for Halloween due to Covid-19.
Whether you are deciding to go trick-or-treating or staying home, it is recommended to listen to the guidelines of what you are supposed to do on Halloween.