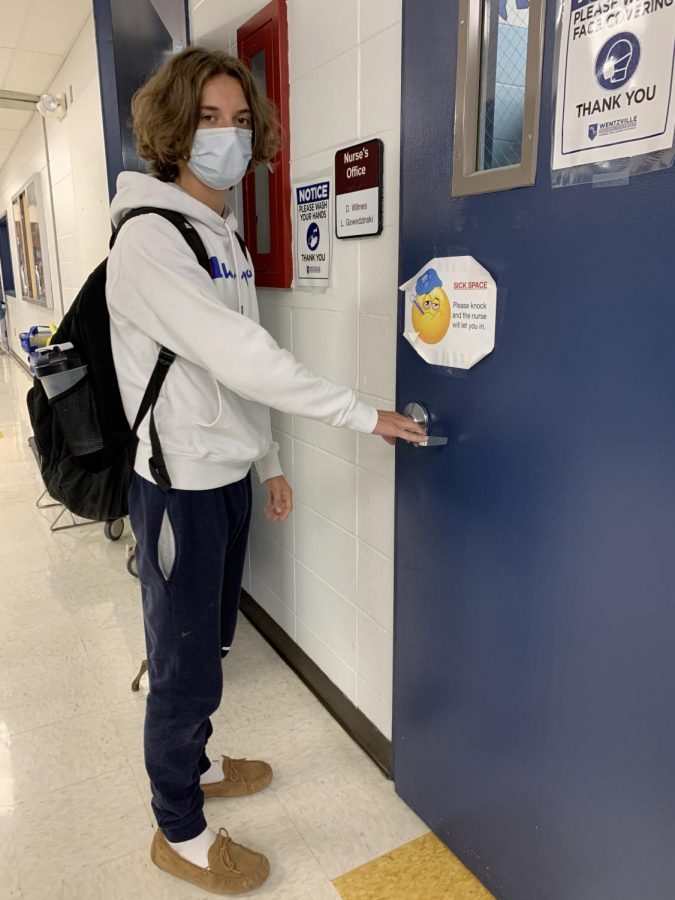 Sydney Swanson
As we are in a pandemic, it has been seven months since Covid-19 first had an outbreak in the US. With that being said, it has been a while and people think the worst is over. The worst is still coming. With level 1 at school being in session, more people are together and are "wrapping up" the pandemic and going out to stores and public spaces without masks. 
"I went to the Main Street Pumpkin Glow in St. Charles on Saturday and almost nobody was wearing masks, English teacher Sydney Swanson said. "I kept mine on, even outside, and it kept me warm and made me feel safe."
Stores across the country of the US are opening back up and some aren't even mandating customers to wear masks. They tell you to keep 6-feet away from everyone, but is that really possible in a shopping setting or even school settings? When out, people don't really keep 6-feet away from others. They fully rely on their masks to keep them safe.
 "When stores tell you to wear a mask, but then as soon you walk in, many people are taking them off, it's like people don't care anymore," Trevor Lovall ('23) said.
Covid cases have risen, declined, and risen more than ever. People all over the world have tried to do their part to stop the spread. But with school fully back in session, it's harder to contain, especially for those who are asymptomatic with Covid, meaning they can have it but show zero common symptoms of the disease.
"Recently, several of the people I see day to day, that are dear to me or mere acquaintances, have been quarantined and it scares me that not only I could get it, but that I could give it to someone else and be completely unaware of it," Emily Teismann ('21) said.
Something we as students and citizens in the US is to keep our mask on and wear it correctly. Cases are rising once again and a cause for that could be that students go to school and wear their masks improperly around their classmates. With classes packed tightly with 30+ students in one tiny room, the best you could do is cover your nose and mouth with your mask.