TV Spirit Week 2021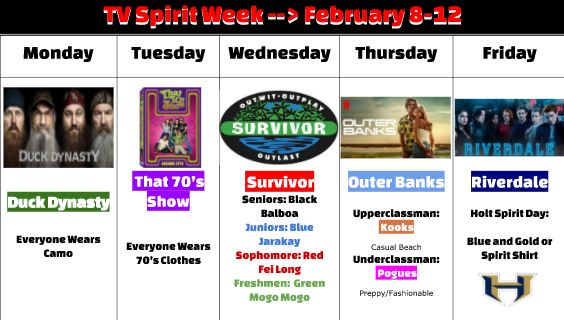 For the week of February 8th, the school is having a TV Spirit Week.
The student council decided to postpone Wednesday, Thursday, Friday to next week,
Monday: Duck Dynasty- Wear camo
Tuesday: That 70's Show- Wear 70's clothes
Wednesday: Survivor-
Seniors: BLACK
Juniors: BLUE
Sophomores: RED
Freshmen: GREEN
Thursday: Outer Banks- 
Upperclassmen: Kooks (Casual/beach)
Underclassmen: Pogues (Preppy/fashionable)
Friday: Riverdale- Holt spirit day! Wear blue and gold or a spirit shirt!