Advance on London: Holt's New Band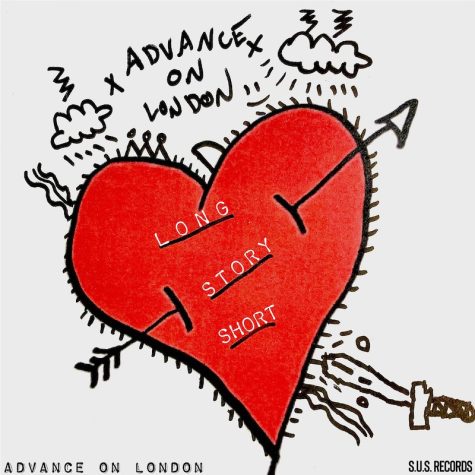 Indie rock band, Advance on London, is preparing to release 12 new songs in their new album, Long Story Short, with CDs being sold at Holt High School on May 19, 2023. With tracks such as "Truth Turn Into Lies" and "Everything You Do", the album will be released on all platforms on May 26, 2023 and, with it, the band's first music video, releasing on their YouTube channel.
The band consists of students Lucas Casper ('26) who plays bass guitar, Tony Campanella ('26) who plays guitar, drums and sings and Harrison Dunsworth ('26) who plays guitar, piano and does backup vocals when needed. 
"First it was me … I was like I wanna start a band," Campanella said.
Banding together in 2020, they later debuted the following year on February 12, 2021, with their song "I'm Gonna Be Your Type", discussing the feelings of having someone you've fallen for, but they do not return your feelings back. Later releasing their next singles "heartland", exploring two hearts meeting and falling in love, never wanting to leave one another and "Little Red Chevy", focusing on two lovers "running through the fields, as the clock strikes midnight".
"I'd have to say (the song that has the most special meaning is) "Ground Gets Shaky," Casper said.
"It's track 11 on our brand new album," Campanella said.
The band has slowly been gaining fame around the school, hoping to soon branch out from a smaller audience to a bigger one.
"(We want to) win a Grammy," Dunsworth said.
"Yeah, that's pretty much the main goal. (The) biggest band in the world," Campanella said.
"Go on tour. Tour sounds really fun," Casper said.
For those interested in pre-saving their album, check out their website here!
Cover photo by Advance on London