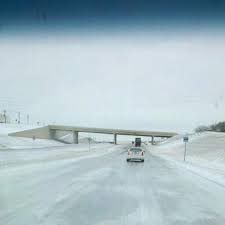 Federal Emergency Management Agency
Turmoil in Texas
The last week has been a troubling one for the state of Texas. In addition to many other areas in the country, Texas was hit with a massive winter storm never before seen in this usually hot area. With the climate crisis taking its hold, any strange weather is usually a surprise. This storm caused record breaking power outages throughout the state and many resorted to boiling their own water and huddling in warm areas.
The Governor of Texas baselessly claimed that the Green New Deal and green energy was the cause of the blackout. Not many people actually know what the Green New Deal is, and they also do not know just exactly how Texas gets their power.
So what is this Green New Deal? This is actually not a piece of legislation, as it is often alluded. It is a congressional resolution, introduced in 2019, to lay out a plan to alleviate the damaging effects of climate change and to usher in a green energy economy. This has been the scourge of many members of the Republican Party as it is seen as a drastic measure to put pressure on the big oil interests and outsource American oil jobs.
In reality, however, the green new deal had absolutely nothing to do with Texas losing its power. It was a combination of the cold weather and increasing demand. Most of Texas is powered by natural gas and coal. Due to the sudden drop to below freezing weather, the pipelines carrying natural gas froze up, so relying on coal power plants people frantically switched on their power. This then, overclocked the power grids and caused widespread power failure.
Now, what is important for many politicians during a sudden crisis is response or lack thereof. It seems that people out of state seemed to do more to try and raise money to help get the people of Texas food and heat. The leaders on the homefront did not do much to respond to Governor Greg Abbott claiming that humans will "burn natural gas, and lots of it, for decades to come", which he baselessly claimed in a tweet. Even Texas Senator Ted Cruz fled to sunny Cancun with his family instead of advocating for his constituents in his home state.
This had nothing to do with a green energy failure. It was a sign that the climate has begun to have catastrophic effects on areas it would not normally affect. In addition, existing infrastructure heavily reliant on fossil fuels did not adapt to the change. Now, one of two things would have to happen to ensure a better preparedness for a future crisis like the one in Texas. A miracle would magically make the climate better or perhaps the government needs to make some changes to the way we get power.