Boys Headed to State
The Boys wrestling team, led by Coach Andrew Hammond, has exceeded expectations and are bringing nine boys to the state finals. They include:
Logan Rubinstein ('24)
Nicholas Chambers ('23)
Hayden Ferrell ('21)
Tyler Bierman ('22)
Andrew Peppin ('23)
Jackson Sapp ('23)
Richard Meyer ('23)
Colin Bunner ('22)
Isaiah Slaughter ('22)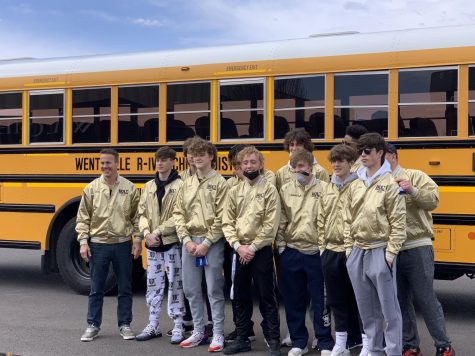 The boys leave with high hopes and encouragement from the entire tribe here at Holt High School wishing them luck. We have faith in the team due to their strong spirits, high morale, and fierce determination that no-one else can beat. Good luck and do your best!
This will be updated as we get details about how the boys are doing.
Updates:
Holt is in 2nd place after Round One.
Final Results:
Tyler Bierman-4th place
Logan Rubinstein- 5th place
Hayden Ferrell-6th place
Isaiah Slaughter- 6th place
Well done boys!