The Hidden Stars of the Show
A look inside Holt Productions' technical theater program.
C.H. Jones Auditorium fills with people, crowding into their seats, an ambient chatter filling the room as students backstage prepare for the night they've been working towards for the past month. The dim black lights provide any light they would need to get people and props into their places. This was it. It was finally opening night and everyone was ready.
The technical crew worked for two months on "Tuck Everlasting", a musical in C.H Jones Auditorium at Holt High School, until the show nights on Nov. 17, 18 and 19.
It's a common misconception that tech crew are only responsible for lights. The reality is that, not only are they responsible for lights, but also sound, costumes, set pieces, props, makeup and anything else other than acting.
The prop master, Bug Scott ('24) was in charge of set props and hand props.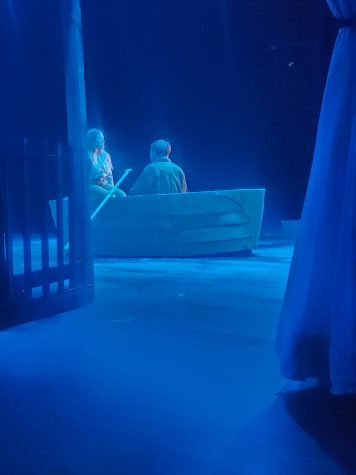 Everything that actors carry or interact with on the stage is Scott's job to provide and keep track of.
"We make sure that the set goes into depth," Scott said.
Tech crew can be a lot of work, having so many responsibilities, but most would agree that the effort is well spent. Samantha Gomila ('23), the "Tuck Everlasting" Chief of Costumes, is responsible for supplying costumes for actors based on the time period, and the character descriptions.
"[Being in Tech] is kind of like having a job," Gomila said.
Theater Director, Nathan Spaugh is the one who chooses the script, coordinates plans and brings the musical to life.
Although he is tasked with a lot of responsibility, he enjoys the fun moments. "The feeling of having a flawless run is just a really good feeling," Spaugh said. "[My favorite memory from "Tuck Everlasting"] was definitely Aden Hicks making my kid cry."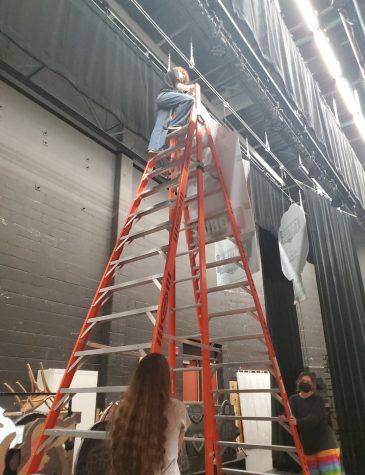 After the play is said and done, some of the crew feels like something is missing.
When you see everyone take that final bow, and it's just done… it makes you want more," Gomila said.
Others are just glad that they were there to help bring it to completion.
"Preparing for the show, you are pushing and pushing. It's nice to finally get a breath," said Spaugh.
Theater is a way to bring people closer together, and most enjoy just being a part of something big.
"After a mic failed, me and the other tech members were in the booth," Scott said. "We just couldn't stop laughing… to the point there were tears in our eyes."