When students think about Friday Night Lights, they think about coming out to see their athletes play to win. Kristen Butler ('25) stated that "Friday Night Lights is so important because everyone comes together and is a fun way for the students to get involved." 
The tradition of "Friday Night Lights" is one of the most anticipated events that everyone looks forward to. One of the football managers, Ellie Manning ('24), loves the feeling of community it creates.
"I film for the endzone during the games we help set up the games and practices," Manning said. "(Friday Night Lights) is so important because it brings everyone together."
 When it comes to "Friday Night Lights," Athletes like David Macklin ('24) really enjoy the crowd's involvement and the spirit that everyone brings to the game that motivates him to play.
"(Friday Night Lights) is important because it's at the end of the week on friday and people come to see us play," Macklin said. "My plan is to dominate and win, and also win the conference."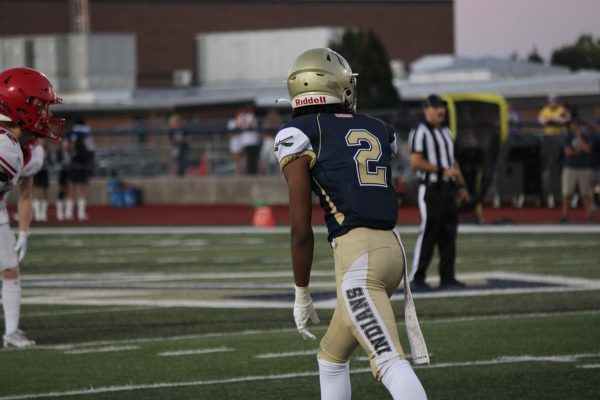 Football Captain Gabe Cunningham ('25) always makes sure that when his team plays, They play to win. Cunningham has goals to lead his team to conference and state. 
"When it comes to the game, I do anything in my possible power to win," Cunningham said. "Since I'm captain, I have to keep everyone in line and make sure everyone keeps their head up."
 When Wide Receiver Jaden Davis ('25) plays the game, he plays to win but at the same time he makes sure he is having fun with his friends and getting far into the season. 
"I just think about executing the game plan that the coaches drew up," Davis said. "My plans are to have fun with my friends and go as far as we can with each other." 
Cheerleader Erris McClain ('24) has been cheering at Holt for three years and wants to enjoy her last moments before she is off cheering in college. McClain is very excited to compete in nationals this upcoming year.
"I'm sad that it's my last year cheering but I'm excited that I also get to cheer in college, " said McClain. "We go to nationals in Dallas, and I'm very excited that we get to compete in my last year of cheering."
Friday Night Lights has made a huge impact on the students here at Holt. It brings them together to show their school spirit wherever they go to let everyone know that they love their Indians deep down in their hearts.