The crowd cheers as team captain and defender Landon Strasser ('24) kicks the ball across the field.
The soccer team is back for another season with some new members, including Justine Aguocha ('27), Kayden Boundy ('27), Seamus Ferguson ('27) and Keegan Harty ('27).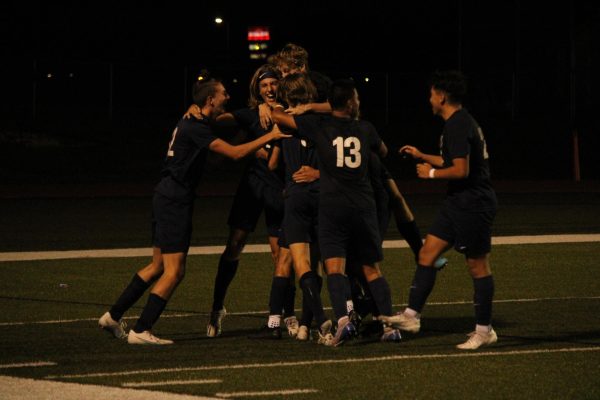 One of these new players, Seamus Ferguson, is also very impressed with the team.
"(The team) exceeded my expectations," Ferguson said. "(I got into the team because) my technique was good."
Players on the team who are returning are also optimistic about the season.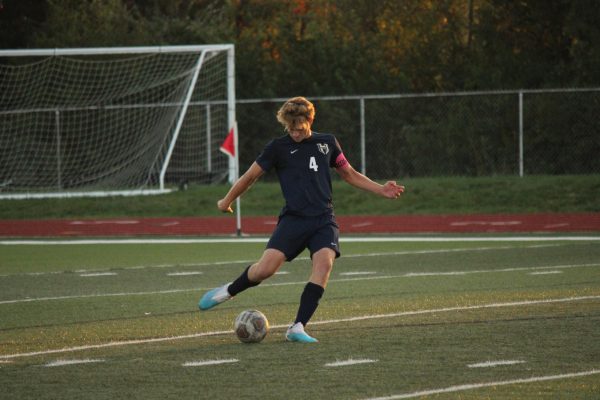 "We're going to have a good record this year," said Midfielder Adrian Rodriguez ('24). "(We have) a good mindset and (we are) being focused, being determined in what we're going to do."
So far, Midfielder Trenton Garofalo ('24) and Forward Michael Cooper ('25) are tied for the team lead with 12 points.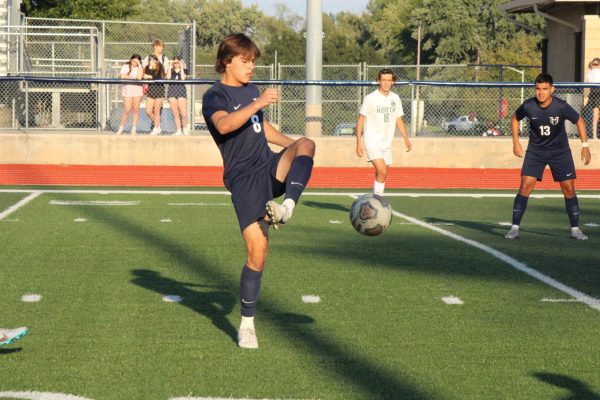 "I'm excited to see what this group can do," said Head Coach Liam Collins. "We're going to see the areas where we can improve upon, and we're going to see areas that we're stronger."