Water splashing. A race for the finish. The stakes are intense.
This year, Activities Director Dr. Jason Green is the interim swim coach for the boys swim team.
"It's exciting. (The team) is really young. It's a small group, but they work hard," Green said. "We've already, over the course of the first few swim meets, had the opportunity to have some state consideration times."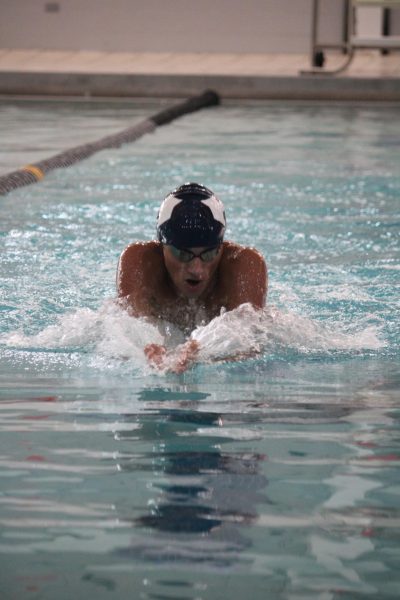 The swim team's accomplishments are a result of their hard work and dedication. They often wake up at 4:30 a.m. to make it to practice by 5 a.m.
"Most of the time, we'll be (practicing) at 5:15 a.m. to 6:30 a.m.," Green said.
Since Holt doesn't have a pool, the swim team practices in a variety of locations throughout the season.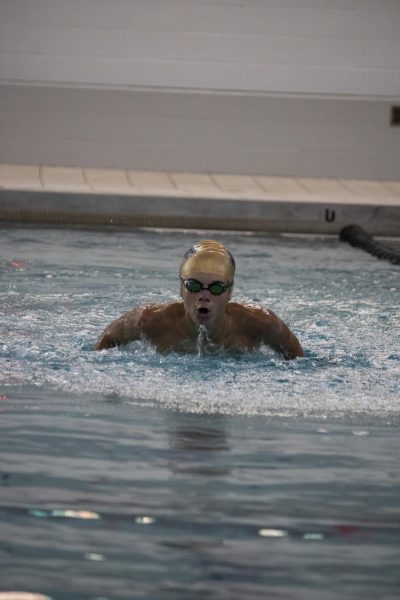 "We swim in a odd mix of places," Green said. "We start the year off at Progress Park, and once Labor Day hits, we (practice) at the Wentzville Rec Center."
It's amazing to see how the Holt Swim team manages to tackle these barriers. It's also nice to see that the positivity relating to the Holt Swim team is shown in students as well.
"I feel like the team's doing really good this year," said Owen Scanlon ('26). "But it's kind of disappointing that we have no new freshmen."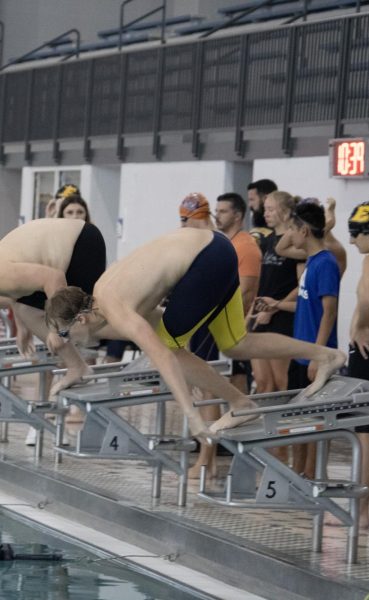 While the members of the team have goals in the water, they also have goals in the classroom.
Their dedication and hard work carries over into their academics.
"The biggest case is how hard (learning) is and how hard it makes it on them when they're sitting in a classroom," Green said.
"For me, the goal is always to improve. Seeing kids be successful is my primary focus."