Current Movies
Hang on for a minute...we're trying to find some more stories you might like.
Many great movies came out this season. Those include IT, Home Again, Hitman's Bodyguard, Wind River, Dunkirk, Logan Lucky, Glass Castle, and Annabelle Creation.
IT  has gotten 85% Rotten Tomatoes and 8.1/10 on IMDb. Home Again has gotten 31% Rotten Tomatoes. Hitman's Bodyguard had gotten 38% Rotten Tomatoes and 7/10 on IMDb. Wind River got 86% Rotten Tomatoes and 8.1/10 on IMDb. Dunkirk got 93% Rotten Tomatoes and 8.4 on IMDb. Logan Lucky got 93% Rotten Tomatoes and 7.3/10 on IMDb. Glass Castle got 49% Rotten Tomatoes. Annabelle Creation got 68% Rotten Tomatoes and 6.9 on IMDb.
IT is a movie about 7 young outcasts in Derry who face a certain evil that comes from the sewers to feast on the town's children. The outcasts band together to defeat the evil clown known as Pennywise.
Home Again is a movie about Alice Kinney who recently divorced and moves back to Los Angeles and meets three filmmakers who need a place to live. Alice lets them live in her guesthouse and starts to develop a romance with one of the filmmakers until her ex shows up.
The Hitman's Bodyguard is about the world's top protection agent called to protect the life of his sworn enemy. Wind River is a movie about a wildlife officer who finds a body of an eighteen-year old who was raped and an FBI agent must investigate.
Logan Lucky is a movie about Jimmy Logan who teams up with his brother and sister to steal money from Charlotte Motor Speedway.
Glass Castle is a movie about four siblings who must take care of themselves as their parents are free spirited.
Annabelle Creation is a movie about a couple who welcome a nun and orphan children into their home. 7 years earlier the couple's daughter died of a car accident. Everything seems normal until one of the orphans finds a doll in the deceased daughters room.
IT by far the most popular movie of the season. IT has made $123,403,419 in box office. When asked about the movie IT and if they have seen the 1990's film and/or read the book, this is what one student had to say. "Yes I have seen the film quite a lot and I plan to read the book this October." said Brittney Conley ('18)
When asked what they thought of the film this is what one student said.
"I thought it was good but kinda confusing. I didn't really understand why the clown even there or why the adults were acting like nothing was happening." said Lexi Holman ('20)
When asked what they liked and disliked about the film this is what one student said.
"I liked how it focused more on the characters, I disliked how it showed less of the bullies." said Jordyn Wallace ('18)
While IT won the popular vote, there are plenty more fine movies to see and plenty more to come out.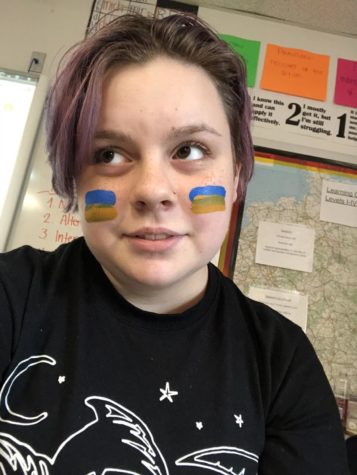 Alec Reeves, Design Editor
This is my second year in Magazine

Design Editor of the Magazine

Aspiring Artist and Journalist

Junior and Class of 2020