Dribbling Into Greatness
The ball is in this season's court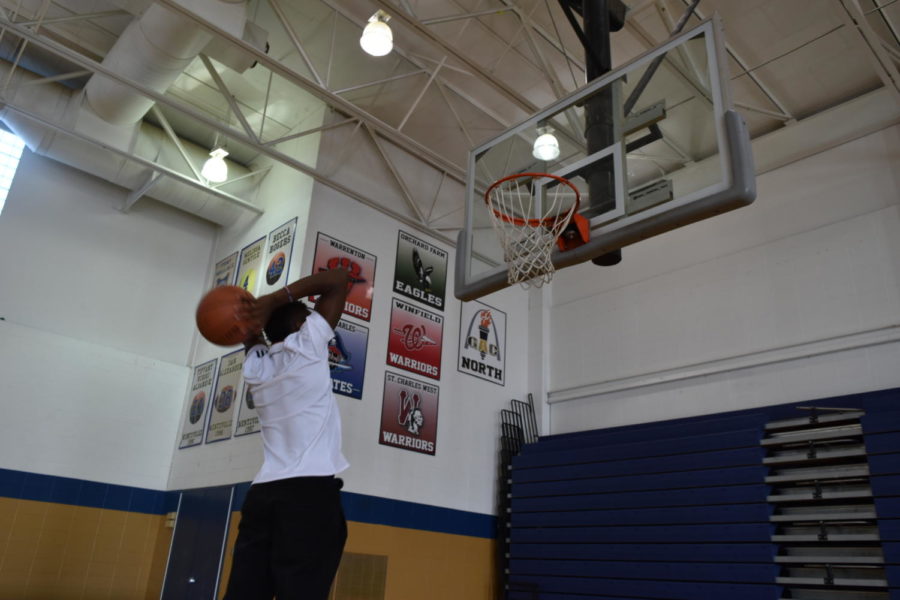 Hang on for a minute...we're trying to find some more stories you might like.
Boys Varsity Basketball Launches into their next season.
With the next season of boys basketball right around the corner the line up looks to be
pretty exciting for the varsity team, players to definitely watch for are seniors Colton Arellanes
18' (Point guard), Spencer Bogan 18' (Power forward), and Anthoney Jones 18' (Small forward).
They are the leaders of the team and all played well last season. And other non-senior varsity
players include Bryant Lucio 19', Jake Ryan 19', and Tymez Barnett 19'. The seniors hope that
these players take over for them when they leave and lead Holt into greatness.
The next games that players are looking forward to are the Pink Night game and playing
against Liberty high school. "I'm excited for pink night" said Colton. "It's a really big rivalry game
and there is a huge crowd" he exclaimed.
You can look forward for the next liberty game coming up on January 17th It is going to
be a very big game and we expect a lot of people to show up so bring your school spirit and
make sure to root us on. As well the Pink Night game is coming up on Friday, December 15th at
7pm at Timberland. Make sure to wear as much of pink as possible because this will be an even
bigger game this season go ahead and root on our boys in blue.
With a great team also comes a great coach, Coach Arnold leaves a positive impact on
his players and he is viewed as an important role model. Role models are a huge part of
motivation for players and the team. "I don't ask my players to do anything I am not willing to do,
therefore, I mop the floor before practice. Being a role model, is embodying what you preach."
said Coach Arnold.
But it's not just coaches that caPrevious teachers are great role models. "They taught
me how to be professional and how to get the best out of players." says Arnold. He wants to
pass on to them what his teachers and coaches taught him.
When you are a role model organization and discipline is key. "Everything matters, tuck
in your jersey, look sharp play sharp." said Coach Arnold. Without discipline you get an
unorganized and non functioning team.
"We, as a staff, try to identify weaknesses and work on them." Says Arnold. Every good
team and coach knows that everyone has weaknesses, therefore identifying them to help work
them out is the best kind of organization.
Holt has a very good chance of being very good this year. There team is the best it has
been in a while. The varsity team is more determined than ever and their drive will lead them to
greatness.
The seniors will stop at nothing to have a perfect season and to go all the way and
win the state championship.