Hamilton Soundtrack Review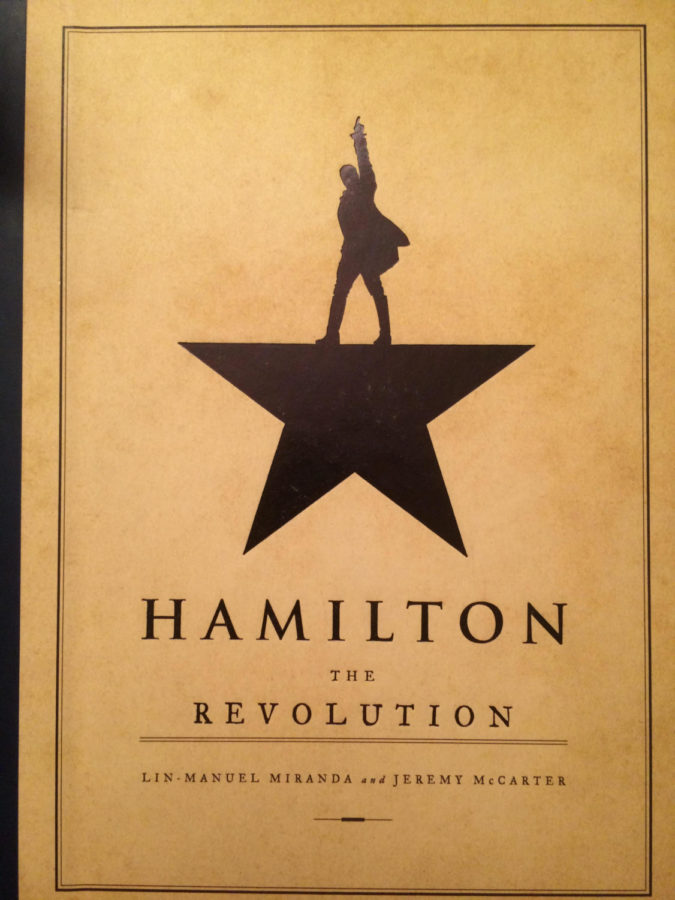 Hamilton: The American Musical tells of the life of Alexander Hamilton, the ten dollar founding father. The music, inspired by rap, R&B, hip hop, and much more shapes the way this musical stands out from the others.
The musical has 23 songs in each act, adding up to a total of 46 songs explaining the events that took place in Hamilton's life. The first act focuses on Hamilton's childhood all the way up to the Revolutionary War. The second act shows his downfall, starting with him having an affair and leading to his death.
The soundtrack represents a great amount of emotion from pure joy to unimaginable sadness. Some of the lyrics are inspired from other artists and songs, like "What's your name man?" is inspired by Drake and Rihanna while "Right Hand Man" is inspired by Ruff Ryders.
There are some amazing lyrics straight from Lin's brain. For example, in the song "Washington On Your Side" when Thomas Jefferson says "Pits of Fashion" and "Fits of Passion", Lin explains in the musical book Hamilton: the Revolution that this is his funny way of making fun of people is by switching around the first letter of words.
The album includes fast paced songs like "Guns and Ships" that contains the fastest lyrics in broadway musical history. With Daveed Diggs, who plays Lafayette and Thomas Jefferson rapping 19 words in three seconds. It also includes slower paced songs like "That Would Be Enough" sung by Phillipa Soo who plays Elizabeth Schuyler, which won her the Tony Award for Best Actress in a Musical.
All in all, the Hamilton musical catches raw emotion and puts it into amazing and creative song lyrics to make you feel like you stepped into a time machine and followed Alexander through his life.

About the Contributor
Megan Thompson, Editor-in-Chief
**Class of 2020**Hello, my name is Megan. This is my third year writing for Holt Tribe and first year as Editor-in-Chief. I have been a Photography Editor...