The Calm App
Hang on for a minute...we're trying to find some more stories you might like.
There is a new craze for an app called Calm. Although it was available to download in 2012, the app is now recently getting a lot of attention. If you suffer from anxiety, stress, self-esteem, or struggle to find happiness, forgiveness, etc., the calm app is something that you may want to check out. It is free in the app store, but you can get a monthly or yearly subscription to have full access to all the meditations the app has to offer.
When you first open the app, you are greeted with soothing noise. There is a wide variety to choose from. Some examples are: fireplace, sunset beach, silent earth, pouring rain, passing clouds and much more. It is very calming and you feel relaxed before you even start a session.
Even without premium, there are still a lot of useful meditations. Depending on the type of meditation you pick, the lengths of them differ. The shortest meditation can be three minutes and it could get up to 25 minutes. The meditation sessions give  you the option of guided meditating or unguided mediating. The guided meditations are lead by a women named Tamara Levitt. Tamara has committed to spiritual practice for 20 years, but if you feel like you know what you are doing and you know how to meditate, you can choose the unguided meditations.
Another neat feature on the Calm App is called sleep stories. If you struggle to sleep at night or cannot seem to ever fall asleep, sleeping stories may help solve your problem. This feature also has many options, but of course, without premium, they become more limited. These bedtime stories help sooth your mind and help you fall into a deep slumber.
If you are struggling to cope with anxiety, self-esteem, self-doubt or stress, the Calm App would be a great app to try out. There are many other features to help you with other struggles also, like: happiness, sleep, focus, gratitude, and kindness. Although you might not want to purchase premium for the app, there are still a lot of options and features to help that are free at your fingertips.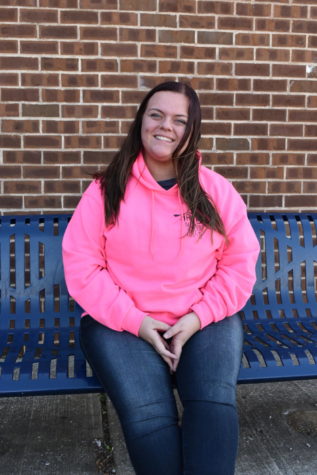 Lexi Pettit, Writer
I'm Lexi Pettit and this is my first year in magazine! I'm very excited to see what the year brings and the new stories I'll bring to the Tribe. I'm excited...