The Doors Spoken within the Tribe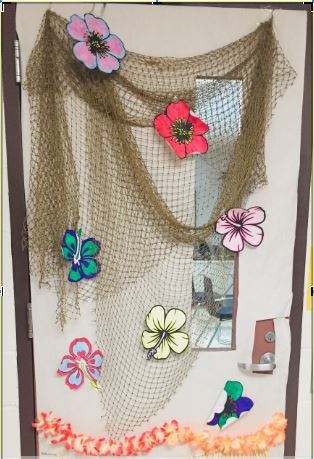 Hang on for a minute...we're trying to find some more stories you might like.
Holt's homecoming theme was" All around the world".  Teachers were encouraged to decorate their classroom doors to support the homecoming theme, the football team or any other way they chose. The teacher(s) & student(s) could  show school spirit by rooting for Holt's sport team or any sports team they liked the most. 35 classrooms decorated their doors in the theme that they chose. Many doors were all about football and the homecoming game. All doors were nicely decorated and amazing. Teachers really showed their school spirit and did a great job rooting on the football team for the big homecoming game.
Showing school spirit was really shown in the halls ways. Walking down and seeing all the decorated doors showed the school we have spirit. The students were very active in this experience; if they were a part of the class activity, they are a part of the school community. It is really nice to have students and Teachers active within the school. All teachers did an amazing job at decorating their classroom doors. "Yes" most were football themed, but all of them were different in so many ways…
There were plates decorated as footballs, there where different color football fields, there were different color doors, and there were "all around the world" themed doors. Everything was very outstanding. Holt really appreciates the school spirit. You can tell that there is so much positivity within the Holt High School when everyone comes together as one to support the teams on the field and off the Field. Go Holt Indians! Way to accomplish spirit week!