Applauding the Veterans
Hang on for a minute...we're trying to find some more stories you might like.
Last Sunday (November 11, 2018) was Veterans Day. Veterans Day is a national holiday and a day where the nation takes a chance to honor our countries veterans for their service. Originally, it was national Armistice Day, as it marked the end of World War One. This year was the 100th anniversary of the ending of World War One, making this one even more special.
Every year, Holt High School has its annual Veteran's Day Assembly. Everyone from the high school gathers together in a tightly packed gym to thank our veterans and celebrate their accomplishments.
"This assembly gives people who don't have military heritage  in their family insight as to why it is so important for people to serve," said Jared Ferguson ('19).
This year a former Holt student who is on active duty, did the presentation of colors among with other veterans. Mr. Place, Mr. Pruitt, and Dr. Love were all recognized and applauded as veterans. Mr. Place was able to make an impactful speech by telling the students to go make a change in the world and tell his story.
Many veterans from around the community were recognized as well. Holt put on a breakfast for them and their families. Holt students also had band, dance, and choir performances in order to celebrate the veterans and their accomplishments. Ms. Bopp also had a speech to recognize and congratulate our towns veterans.
Holt High School thanks its veterans, because we wouldn't be here without them today.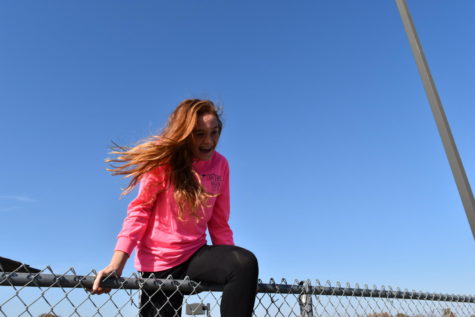 Mic Beedy, Sports Editor
Well hi! I'm Mic Beedy and I'm a Junior at Holt. I'm a huge Portland Thorns and USWNT fan. I play soccer here at Holt and for club. I also run cross country...