Lil' Shopper's Shoppe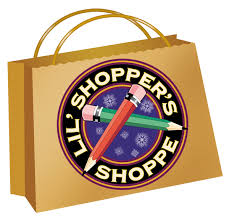 Hang on for a minute...we're trying to find some more stories you might like.
Christmas is coming sooner than you know it and buying presents can be super hard for a lot of you indecisive people out there on a tight budget. Lucky enough for you there is a way to solve all of that AND save money while doing it.
The workshop, "Lil' Shopper's Shoppe,"  is being hosted on December 16 from one to five in the afternoon at Holt (600 Campus Dr, Wentzville MO, 63385. You will have the opportunity to pick out your own inexpensive, high quality gifts for family and friends. The prices of the gifts ranged between $0.25 – $10.00 but a majority of them range between $3.00 to $7.00.
Also, you do not have to worry about the gifts being too childish because you can buy gifts for mom, dad, brother, sister, grandma, grandpa, aunts, uncles, friends, teachers and yes even your pets. But wait, there's more, just like going to the grocery store with a grocery list, Lil' Shopper's Shoppe with be providing you with a "Budget Envelope." This will allow you the opportunity to decide how much can be spent on each person.
Be sure to be there on time because with these awesome deals, you are not going to want to miss anything.