Holt Students Going to Missouri State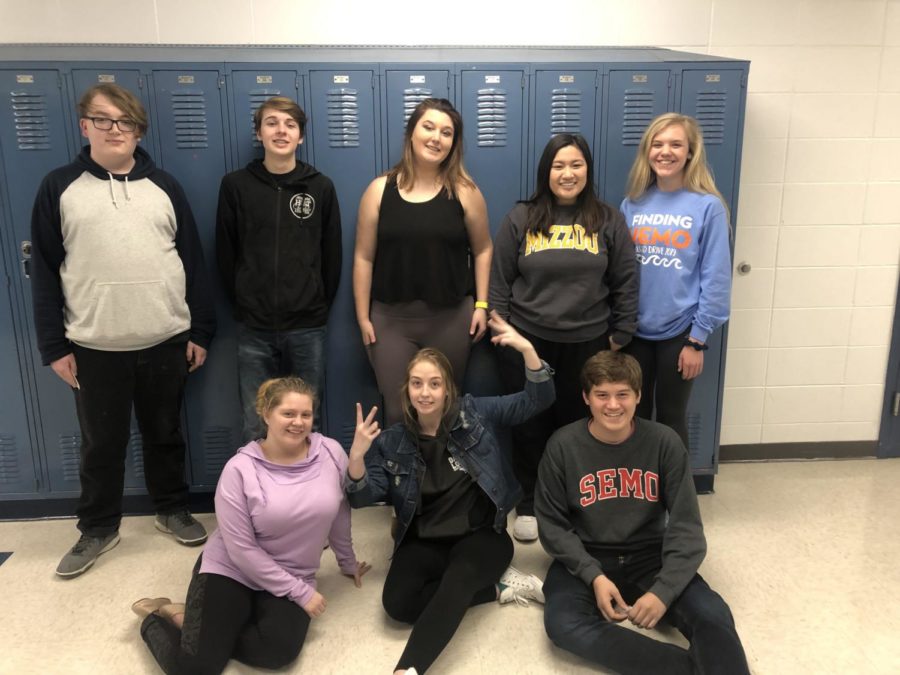 Every year a very lucky group of students get the chance to attend the American Legion Auxiliary Missouri Girls State and American Legion Missouri Boys State. During this camp, the students will be gone for eight days and get an experience of a lifetime, to learn the fundamentals of government by working together to create their own functioning government. This camp helps to bring together the best juniors to help them learn tools to use later in life.
This year eight extraordinary junior girls from Holt were chosen to attend this years Missouri Girls State.  These girls include Jayla Bryant, Koleen Field, Bella Garrett, Natalie Ginger, Mckenzie May, Kelly Rydberg, Hannah Reeb and Sharayu Shrinivas. Great Job Girls.
"Girls state seems like a cool way to get involved in government and get connected with girls across the state, it seems like it is a really cool experience"says Hannah Reeb ('20).
Missouri Girls State was founded in 1940 to help bring together girls who have a sense of leadership. It works to improve that leadership and patriotism.This year Missouri Girls State will take place from June 23 to June 29.
As for Missouri Boys State, five amazing Junior guys were chosen to attend this year.  These boys who were chosen for Charles Bennett, Brian Faintich, Andrew Golz, Tyler Ruhland and David Tauser. Make Holt proud boys.
"I am interested in learning and being a part of a working government, I am also excited to meet new people" says David Tauser ('20)
This year is the 80th session of Missouri Boys State,  and over 40,000 boys have gotten to take part in this amazing experience since it's founding. This year Missouri Boys state will take place on June 15 and will end on June 22.
Both event take place on the campus of the University of Central Missouri in Warrensburg, the students will make this campus into their government.

About the Contributor
Hunter Richardson, Writer
Hey, I'm Hunter Richardson and I'm a Senior at Holt. I joined magazine because I love writing about people and just figuring out more about them. I run...