Inclusivity in Robotics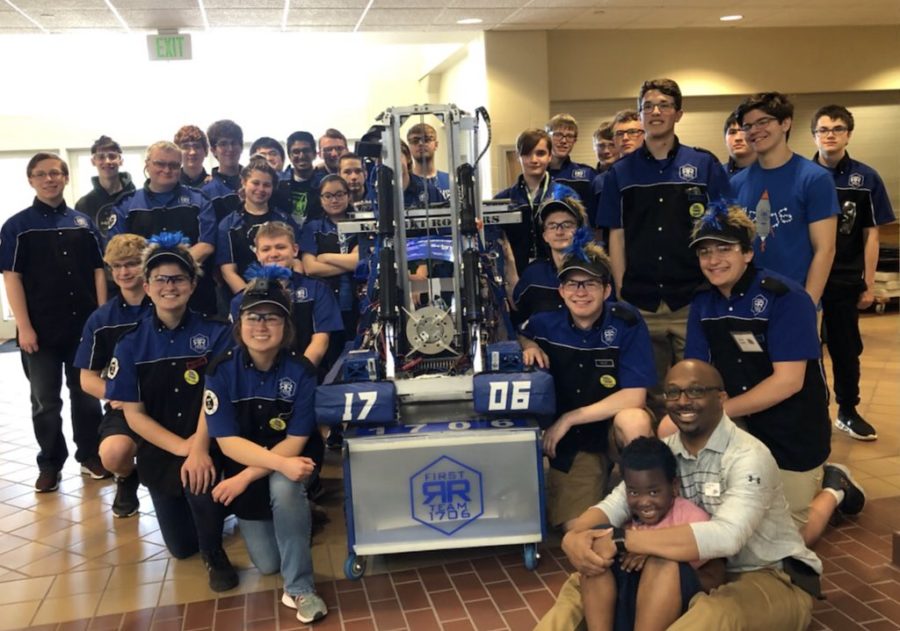 Together in FIRST is an organization started and led by students and members of the Wentzville School District robotics team. The program is trying to raise awareness of students that participate in robotics with any sort of disabilities or mental illness that makes competition difficult for.
Nathan Laws, a senior at Liberty, has been in a wheelchair since he started freshman year. He's also been a member of the robotics team since freshman year. Yet at competitions, when the team goes to the floor to compete, Laws can not join them.
There are not ramps for students that use wheelchairs to allow them to access certain areas, like the competition floor. Other students find it near impossible to sit with the team due to issues like anxiety, as the competition floor is incredibly loud.
The team was started by several students, including Ruth Fugate ('20) from Holt. She and several others worked with a mentor of the robotics team, Law's mother, to form the organization.
Another team that they had mentioned was inspiration to act was an all blind team who needed someone to read the challenge manual to them because there was no online audio of the manual.
The organization has several goals, which include getting ramps for students in wheelchairs, closed captioning on videos for the sport, and quiet rooms at competitions.
They are going about this by taking surveys and reaching out to other teams. To get change within FIRST, the organization that is responsible for running the robotics competitions, they need to get enough people to sign onto a change to enact it.
If students at Holt want to help with this while they're not on the team, you can spread awareness about the movement

About the Writer
Cale Barnes, Editor-in-Chief
This is my second year as a writer for Holt, I hope to get more attention on Holt's publication and leave a good mark on the school. I'm involved in several...