San Francisco Brands NRA Domestic Terrorist Organization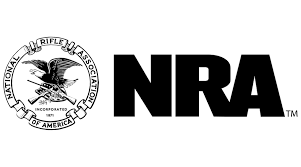 Hang on for a minute...we're trying to find some more stories you might like.
     On Tuesday, September 3, the board of supervisors for San Francisco labeled the NRA a domestic terrorism organization. The city has urged other states and the federal government to do the same. 
     Catherine Stefani, District Supervisor 2, wrote the declaration, stating the NRA "spreads propaganda that misinforms and aims to deceive the public about dangers of gun violence," and "musters its considerable wealth…to promote gun ownership and incite gun violence." 
The declaration also stated, "All countries have violent and hateful people, but only in America do we give them ready access to assault weapons and large-capacity magazines thanks, in large part, to the National Rifle Association's influence." The board of supervisors has also said they will push the city and county of San Francisco to stop any dealings with entities or businesses that deal with the NRA.
The NRA responded, saying that the declaration was a "ludicrous stunt" and it only served to distract people from the real problems facing San Francisco, such as homelessness and drug abuse. They ended their statement by saying, "The NRA will continue working to protect the constitutional rights of all freedom-loving Americans."
Students at Holt have heard about it and are fairly unanimous, no matter what party they are in. "I definitely think they can have a negative impact and sometimes incite violence…" Ellie Meyer ('21) said. However, she thinks that labeling them terrorists is over the top. "Terrorism is like a big thing; it's a hate crime or mass attacks. Unless they actually go out to do something, I wouldn't call them that."
"I think that is over the top it's unfair to call an organization a terrorist group when all responsible members who support the NRA to protect themselves and their family," Connor Dalton ('21) said. He also thought it was hypocritical of the left to do so. "[They] worry about the NRA being a terrorist group while members of their own party, Antifa, are out spreading violence…It's the pot calling the kettle black." 
Sydney Shyrock ('21) shared similar feelings, saying that the people who stated that are the same who "start riots and provoke others into violence."

It does not seem like the city will be changing their mind about the declaration anytime soon. Share your thoughts on the topic in the comments below.
About the Contributors
Cale Barnes, Editor-in-Chief
This is my second year as a writer for Holt, I hope to get more attention on Holt's publication and leave a good mark on the school. I'm involved in several...