Soccer Team Continues to Win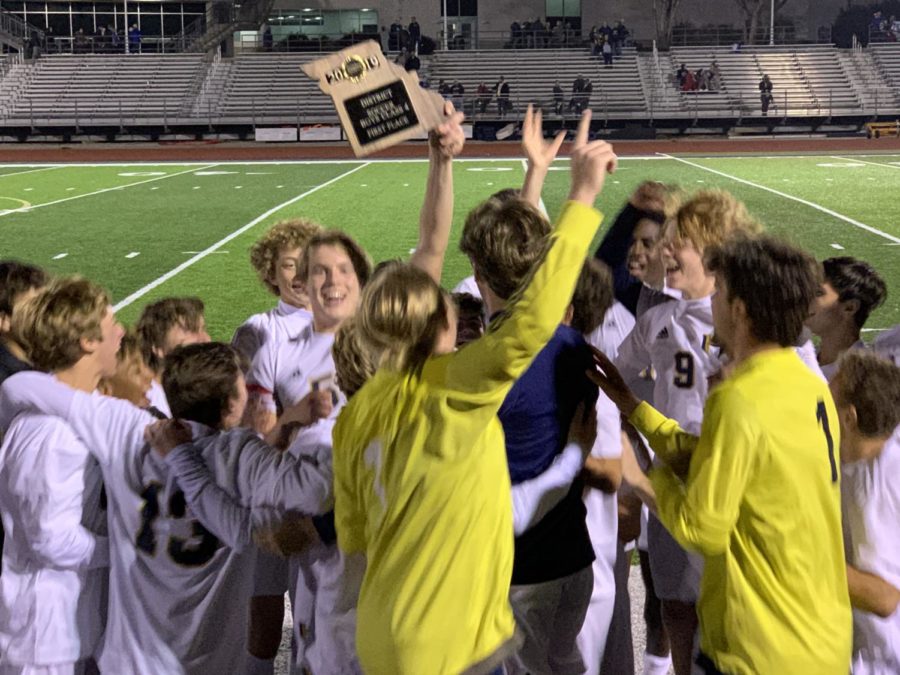 The boys varsity soccer team has had a very successful year. They are 14-8-1 for the year and finished their regular season second in their district. They also had a seven game winning streak which included an overtime win over the Fort Zumwalt North Panthers.
The Indians season did not start off as successful as it did once the season progressed. The boys were 2-2-1 in their first five games of the season, producing poorly during the St. Dominic Tournament. After the poor start, they turned their season around winning nine of their next ten games, including wins over rivals Troy Buchanan and Liberty.  While the team was doing great work on the field, they were also doing it off the field. 
After the Indians 9-1 win over the Soldan Tigers, the team invited the Tigers to join them for dinner. Most of the kids who attend Soldan are not as fortunate as most high school students and were very grateful to  be treated to a meal after the game. "It was good. We had a lot of fun," said Tigers senior midfielder Adi Seleman.
The Indians finished their season with a 7-0 win over St. Charles on senior night and were matched with Troy for the first round of districts. They had beaten Troy and lost so it was an exciting matchup for both teams. The Indians dominated the game in the first half and were rewarded with a goal by senior Nick Thomas. They continued to manage their lead into the second half and bagged another goal by senior JT Goldstein. 
The game finished 2-0 and they advanced to play the Francis Howell Vikings in the final round of districts. The Indians had only beat the Vikings once in the last 10 years and were poised to change that. The game was back and forth the whole way until freshman Clayton Garafolo scored the game winner in the second half. 
The Indians look to use their winning momentum to their advantage in their sectional game against Fort Zumwalt West on November 12. If they win on Wednesday they will play De Smet or Pattonville on Saturday.

About the Contributors
Mitch Terbrock, Writer
My name is Mitch Terbrock and this is my first year as a writer for Holt. I play soccer and I am also in DECA. I am very excited to write articles for...
Sierra Romanski, Writer
Hi, my name is Sierra Romanski. I'm a junior here at Holt High School and writing has always been something that I've enjoyed, which is why I decided...