Soccer's Initial Glory Led to Defeat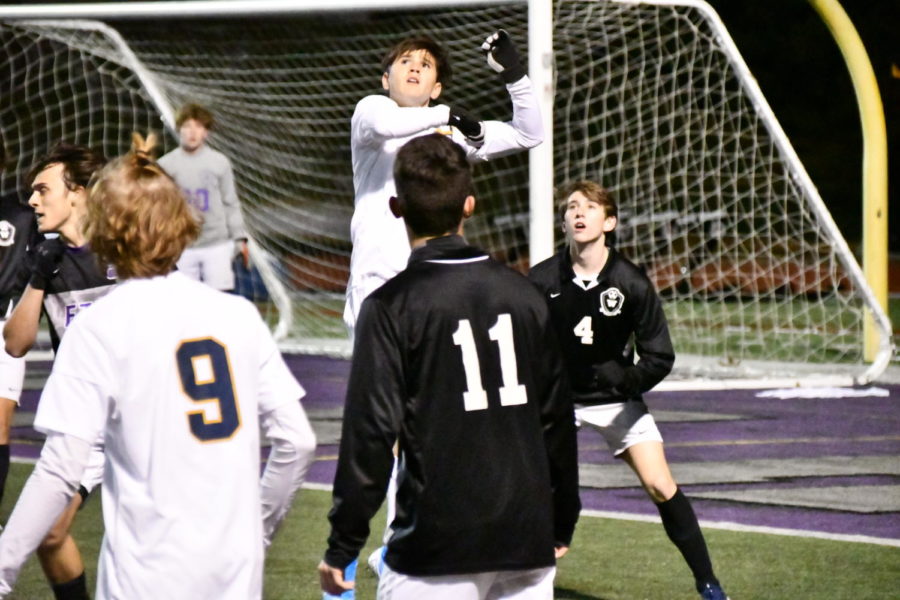 Throughout the duration of their season, Holt's boys soccer team put in the work and their results shined through that. Ending the season 14-9-1, they completed a successful season while making history in their district championship. Even though their season came to an end last Wednesday, they were able to have a very impactful season. 
The post season started with a match against Troy High School. In districts, anything is possible and no game can be taken lightly. Holt powered their way to a 2-0 win on Troy's turf to move to the next stage: the district championship. 
On the other side of the bracket, Holt's rival, Timberland, played Howell. Howell's winning put them in the favor to win. At the end of that game, Timberland packed their bags up and headed home for the season with a defeat. Howell's 3-0 victory put them up against Holt for the district final. 
Holt played Howell at Troy and battled for a long 80 minutes, and Holt came on top to claim the district champion title. It was a sweet success to a long season and put them as district champions for the second consecutive year in a row. 
With the defeat of Howell also came a historic mark for Holt. The team has yet to beat Howell in nearly 7 years and with the clinch of the district title came this historic achievement. However, the boys were not quite done yet. 
Fort Zumwalt West and Holt lined up at Dave Hoekel Stadium for sectionals. Despite the freezing weather, both teams turned up the intensity when they took the field. Holt kept the score 1-0 until the first half, but by the end of regulation time the teams were tied 2-2. The game went into overtime, but within 2 minutes and 48 seconds the Jaguars ended the game sending Holt home with heavy hearts.
"It was really sad and disappointing knowing what we could've done," said Nick Thomas ('20). 
Even though the team ended the season with a loss, what they accomplished throughout the season cannot be replaced. Their success will set momentum for years to come.

About the Contributor
Mic Beedy, Sports Editor
Well hi! I'm Mic Beedy and I'm a Junior at Holt. I'm a huge Portland Thorns and USWNT fan. I play soccer here at Holt and for club. I also run cross country...