Why Not?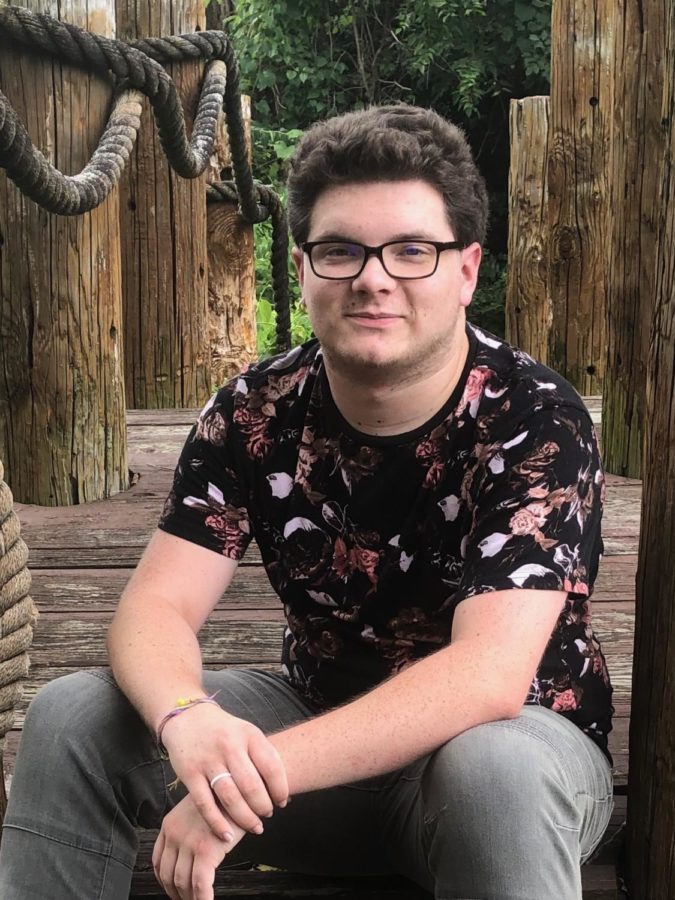 We have many talented people of many things. Sports, art, acting and music are some of the areas where we have star students. Some may even go to college for these talents or try to go catch these dreams in their adulthood.
Many students are trying to chase these dreams now by may be practicing their instrument as much as possible or working out all the time. But one of those students has already made their dream: Cael Nolan.
Just a while ago, Nolan got his anthology picked up by a publishing company in New York. He has put together over two and a half years of work to make this anthology. In September, he was chosen for publication and it was a big surprise.
"I sent it off in May. I kind of forgot it existed and in September in class, my Mom walked in, says she needs to borrow me. Then she told me and Swanson that I was getting published. I was in shock and did not believe it. The rest of the day was a blur from it," Nolan said.
Beforehand, he said he didn't really like writing or thought he was not ever going to be good at it. It wasn't until his freshman year when he got into writing with an idea out of the blue where he wrote his first short story.
"I had an idea, wrote it in half an hour, passed out and read it when I woke up and thought it was okay. With that I thought, why not?" Nolan said.
After that, he got into writing, with creative writing class and Audacious Authors and showing people his writing and then he got the idea of maybe publishing his stories. What was the reason? Why not?
With all of this new drive for writing, it will certainly lead to many bigger things in the future of Cael Nolan.
"I am very proud of it, but I am not good with long pieces. After about 20 pages, it's hard to concentrate. The only reason it could be completed is because it has two and a half years of work. Maybe another two and a half years of work, not in the original book, I will make another," Nolan said.
With that, there is no clear future whether more of his work will be published, but it is a sure thing that he'll keep on writing. If you are interested in the book, he is unsure when it will come out, but it will perhaps be sold on Amazon sometime soon, with release date been know soon closer to release. So, support Nolan and his anthology when it comes out because it would be a huge help for him and I mean, why not?

About the Contributor
Adian Kline,
This is my first year of the magazine and it has been a blast. I hope to write stories that will intrigue people to read and improve my writing through...