Meet Art Teacher Nicole Bond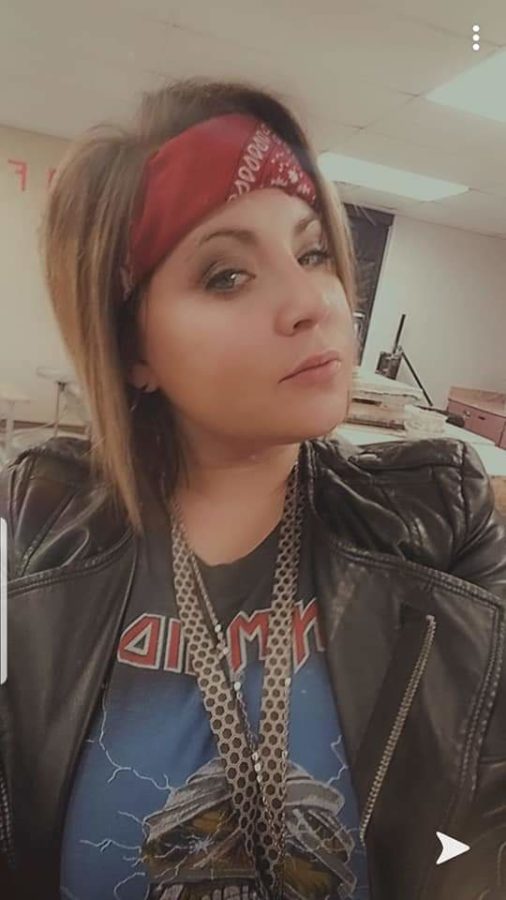 Morgan Romanski, Writer
November 25, 2019
As you may know, Ms. Nicole Bond is an art, ceramics, and sculpture teacher. She has devoted 11 years of her teaching career to teaching high school students art. With a master's and a bachelor's degree in art education, Bond has quite the knowledge of the arts and how to teach it to people.
When she first started teaching, she thought that she wouldn't enjoy teaching high school students. In fact, she was actually really nervous about teaching older kids. After being with high schoolers for over a decade, Bond says that she thinks that it is not nearly as bad as she thought it would be. Instead, she says that she actually really enjoys teaching older kids.
"I think that making an impact on student lives makes it worth it, especially when students who've graduated remember you and come back," Bond said.
Bond does not just like teaching high schoolers for the memories. She also likes the aspect of doing interesting projects that younger students wouldn't be able to do.
"I like being able to do more challenging projects with high schoolers," Bond said. Not only are there some amazing teaching moments, but there are some embarrassing moments as well. When teaching students how to use the pottery wheel, Ms. Bond finds that the way she words things can often be taken the wrong way, especially with teenagers.
"The way you say things really matters. They can find something to laugh about in anything," Bond  said.
With teaching high schoolers, there are the occasional students who don't want to listen to their teachers, and every teacher has to find a way to deal with it. When asked if it ever bothers her when students are rude, Bond said that none of it seems to get to her.
"As you teach, you get tougher skin," Bond said.
When Bond is in the classroom environment, walking around and checking in on everyone is a must. She is constantly helping students with their art projects, and she helps guide them in the right direction. Hands-on teaching is another way Bond gets involved with her students. Creating fun warm-ups and helping her classes understand the concept is extremely important to Ms. Bond.
Besides teaching regular classes during the day, Ms. Bond also sponsors Art Club after school hours, a club obviously devoted to art. Art Club's goal is to further students' interest in art. It also offers all kinds of projects for students.At home, Ms. Bond has two boys, one named Noah, who is eleven, and another named Kyzik, who is four. She also has a black labrador named Karma.
Ms. Bond has spent her whole career here, and her hard work as a teacher has paid off. Although teaching has its ups and downs, Bond enjoys the rewards that come with teaching high schoolers. She has a small family she loves, and she appreciates her family at Holt too.