Meet Mrs. Jolene Wofford: Business and Marketing Teacher Extraordinaire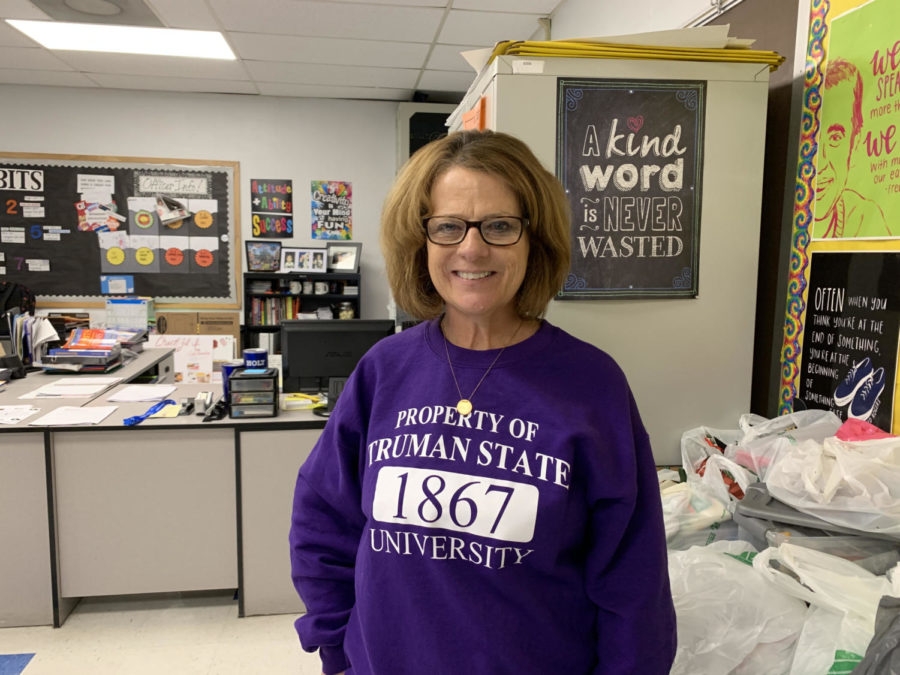 There have been many teachers at Holt High School that have been teaching for quite some time. Many of them encourage their  students to become successful individuals and never want them to give up. Most of students take advice from our teachers so that they can continue on with their lives.
Students often achieve accomplishments as they go through their four years of high school. Students often succeed and go to college and lead successful careers in their future.
Mrs. Jolene Wofford, a business and marketing teacher, has been teaching for 23 years. She has a fascinating degree of business administration, as well as business education. Wofford also leads the club at Holt known as DECA. According to Wofford, DECA is a club where students learn more about business, go on field trips, and learn what it's like to work in ad business environment.
Wofford, although has had many events in her years of teaching, also has a life outside of her teaching career. Besides teaching, Wofford has many hobbies she enjoys when she is outside of school that make her happy.
"My favorite hobbies are decorating my home, crafts, camping in the outdoors, and spending time with my grandchildren," Wofford said. She decided early on that she wanted to become a teacher.
"I decided to become a teacher because I wanted to help and watch students achieve their goals," Wofford explained.
Wofford explained that she likes to see her students succeed as a teacher and to see them move on to successful paths as they finish high school.

About the Contributor
Ellie Kleffner, Copy Editor
Hello, my name is Ellie Kleffner. I am a freshman this year at Holt and I love it here so much! I enjoy seeing people smile everyday as I walk through...