March Madness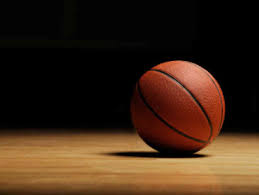 March Madness is an annual men's college basketball tournament that begins in the middle of March and lasts to the beginning of April. 68 teams participate in March Madness every year. These schools range from Lipscomb and St. Bonaventure to college basketball powerhouses such as Duke and Kansas. All 68 teams will play each other until one college remains and is awarded with the NCAA National Title.
There are 32 conference championships held among division one colleges, and the winner of those tournaments are seeded and put into the tournament. The other 36 tournament slots are determined by the NCAA's Selection Committee, this committee selects colleges that did not win their conference but still had a good record, high-graded players, and close finishes with schools that were in their conference.
After the teams qualify, they are seeded. The top four teams will be distributed into four separate regions, and each will receive a No. 1 seed within that region. The next four ranked teams will then be distributed among the four regions, and the process continues for the rest of the teams. These teams will play each other in the round of 64, 32, Sweet 16, Elite 8, Final 4, and finally the National Championship.
This tournament is hosted by the NCAA, which runs all sporting venues in college. With TV deals and sponsorships, it brings in almost 1 billion dollars to the NCAA and millions into the universities that partake in the tournament. The money that is brought in from this tournament also allows colleges to offer more scholarships to athletes in high school, which keeps the tournament running.
The buzz that comes with the NCAA tournament is unlike any other sporting venue in America. Many Americans living in the USA fill out a bracket, picking the teams they think will advance all the way until the championship, then picking their winner. Filling out this bracket perfectly is almost impossible. A Duke math professor says the odds of filling out a perfect bracket are 1 in 2.4 trillion. While the odds are against a perfect bracket, it doesn't stop people from filling out their brackets and making bets over games. 
     "It is a lot of fun to participate in March Madness every year, I always win," Ethan Kuhn ('21) said.
      March Madness is set to start March 17th.

About the Contributor
Mitch Terbrock, Writer
My name is Mitch Terbrock and this is my first year as a writer for Holt. I play soccer and I am also in DECA. I am very excited to write articles for...