Shelters Cleared Out
Recently there has been a drastic increase in the amount of animals being adopted from animal shelters around the US. Adoption centers everywhere are being picked clean by people who are deciding to open up their homes while this pandemic is keeping everyone inside. This is all very good news, but some are worried that these pets may be abandoned after the quaintine is over.
"I think it's a good idea, because they have more time to train them if needed because usually we are at school. Some of us do sports right after and now we don't have any of that, so training would be better," Myia Hickerson ('22) said. 
One concern about all of these people adopting pets right now is that they could possibly be violating social distancing.
"More people are going to be in one area at a time and that will help spread the virus, and some people will still have to work," Emma Robertson ('22) said.
Many people are also worried that even though almost everyone is working at home, they still may not be completely ready to give these new pets the love and care that they need.
"I think they will take care of them but if they aren't ready for a pet it will be really stressful", Ruth Fugate ('20) said.
On the other end of things, some folks think this a great opportunity for older animals in shelters to find forever homes. 
"Many animals need homes and it's important to get animals out of shelters, especially since majority of them have been abused and unloved," Breanna Linneman ('21) said.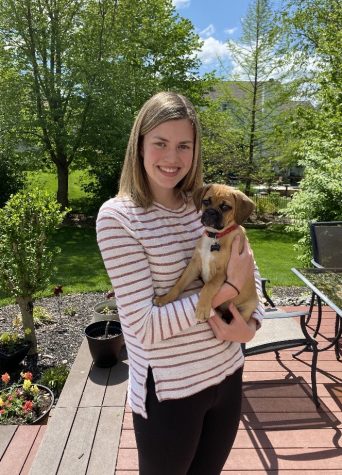 Whatever anyone may think, it is still good that these animals are being adopted and people are opening up their hearts and home to give a better life to their new pets.