May the 4th Be With You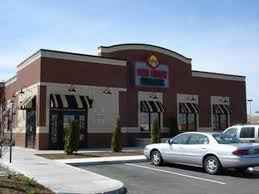 JasonSteiner, Writer
May 7, 2020
May 4 has always been known as Star Wars day, a day to celebrate Lucas films success in movies and love for the Star Wars franchise. This year's Star Wars celebration had a little more pep in it's step with the announcement from many local businesses saying they were going to be opening up their stores and businesses again.
 Students around Holt have been getting anxious for news like this to occur.
"I'm really excited about it," Mitch Terbrock said.
Although some people may fear it's a cause for concern.
"I'm just really worried it is gonna cause another outbreak of the virus," Ethan Kuhn says. 
54th Street was one of the restaurants to recently open for walk in's. They are said to only be allowing people in as long as you have a mask. with many people feeling like it will be a long time before this pandemic is over with.
 Some students say they feel as though their freedom is being taken away by not being allowed to leave the house. While it can be frustrating, it is for the greater good of the community. 
Other Holt students believe it'll be good for people to finally be able to go out to dinner somewhere and to be able to leave the house will be satisfying. 
Businesses are keeping a close eye on the virus and will make sure to close down if it starts to spike up again. 
There are extremely smart and talented doctors doing everything in their power to help slow down this pandemic. Local businesses say that they are going off of whatever they say as far as their company's go.
Many of events that the Student Council have planned got rescheduled or completely cancelled due to the pandemic, which leaves many students with lots of questions about  sports, graduation and other summer events.
"We may try to have our volleyball tournament in the Summer but I'm not quite sure yet." Connor Dalton says.
The school will try its best to make up for all the cancelled events. But as for now we must wait and try to see this pandemic through till the end.