How Celebreties are Helping Fight COVID-19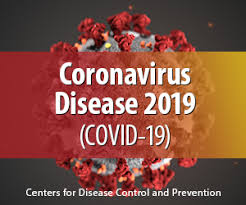 Although there are a lot of negative things happening in the world right now, many celebrities are stepping up to the plate to help out the world. Many have donated masks or money, while others livestream concerts for their fans. Either way, they are doing their part to help.
Madonna donated 100,000 masks to inmates in prisons with the help of the REFORM Alliance. The FreeWishes Foundation that was ran by the rapper Future, also donated 100,000 masks, though theirs went to hospitals. Halsey donated a total of 100,000 masks to various hospitals as well.
Cardi B and Fashion Nova began giving away 1,000 dollars an hour to people who submit their stories for consideration. They will continue giving money until they have given away 1,000,000 dollars. 
Megan Pete, better known as Megan Thee Stallion, gave money to Houston's HMG Healthcare Foundation. Her donation was matched by Amazon Music, which donated Amazon Fire 7 Tablets to help families stay in touch. 
Shakira not only donated thousands of masks, but she also donated ventilators to her home town in Colombia. Some other celebs that donated masks include Duff McKagan, Billy Ray Cyrus, Jay-Z, and Meek Mill.
Some people have donated rare merch items or things they own to auctions in order to help raise money. Rapper Eminem donated a pair of Eminem X Carhartt Air Jordans. The shoes are worth about 20,000 dollars and there are only 10 pairs in the whole world. You can enter for a chance to win these shoes for only 10 dollars.
Corey Taylor from the band Slipknot partnered with Ebay to auction off 13 of his guitars, with all of the money going to charity. Ebay is even going to match the amount of money earned, up to 1 million dollars. The auction ends on May 31.
And those are not the only stories of people helping during this difficult time. The entire world is coming together to help stop the Coronavirus.

About the Writer
Grace Peters, Reporter
Hello, my name is Grace Peters and I am in Ms. Swanson's Intro to Journalism class. I am a freshman here at Holt who enjoys reading and writing in my...