There's an App for That?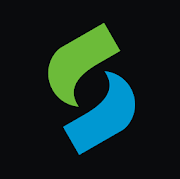 Now is a better time than ever to be caught up on what's being released to holttribe.com. Staying inside with  nothing to do, why not read an article created by one of the students here?
But, maybe you don't want to sit at a computer and read something, or maybe you don't have a computer. Or maybe you simply prefer reading from your phone.
Want to keep on top of all the newly released stories on the Holt Tribe website?
Well now, there's an app for that!
Go to the app store and download the app Student News Source. From there, you will search for Wentzville Holt High School, and tap it. Now, you're all set! Start reading away at all the stories you wish, and be sure to check back quickly, since stories are posted almost daily.
And be sure to turn on notifications, so you don't miss any new stories.
About the Writer
Jillian Murrah, Reporter
Hey! I'm Jillian, a freshman writer for Holt Tribe. I love art, cats, and many different video games. I decided to join journalism to practice my writing...