Senior Send-Off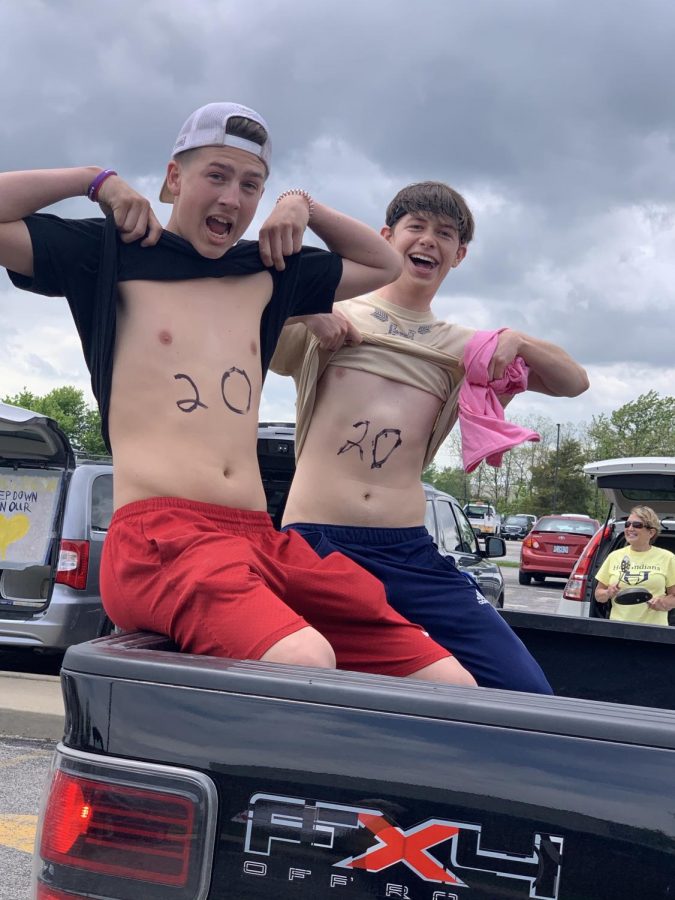 A Special Goodbye
On Thursday, May 14, thousands of administrators, parents and students from the Wentzville community all gathered for a very special event. The high school seniors from each school had the opportunity to have a parade where they got to ride around in their cars and experience the special goodbyes from former teachers and other students they have been friends for as long as they could remember. Everybody looked around as they saw the seniors celebrate their accomplishments and feel the excitement they had for moving on to the next chapter of their lives. Parents rode along as their children, now becoming adults, made it through school and are entering bigger and better things in life. Cheers and excitement erupted from the crowd as they congratulated seniors from our school and were very proud of all of the work they had done throughout their years of high school. Even though the year was cut short in the wake of the virus, the seniors still put in their hard work and now they can see what the future holds for them. Good job seniors, you did it!

About the Contributor
Ellie Kleffner, Copy Editor
Hello, my name is Ellie Kleffner. I am a freshman this year at Holt and I love it here so much! I enjoy seeing people smile everyday as I walk through...