UFC return to action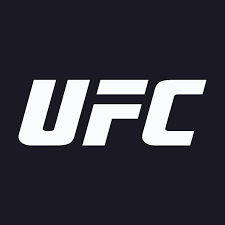 This worldwide pandemic has caused businesses, schools, and all sports to come to a halt. All major league sports have shut down because of this virus. But one professional franchise is taking a different approach to this pandemic.
The UFC has continued to host events despite the coronavirus. Their first event was May 9, 2020 and was held in VyStar Veterans Memorial Arena in Jacksonville, Florida, United States. This event was UFC 249 and it held many fights, including a popular main card fight between Lightweights Tony Ferguson and Justin Gaethje.
UFC 249 was unlike any other event the UFC has hosted. There were 0 fans allowed to attend, and every person involved in the production of the fight had to be tested for COVID-19 before starting to work. Many fans who watched the fight on pay-per-view took to social media to describe their thoughts. Most fans were excited to see the fights, and others could not get over how weird the fight was because of the lack of crowd support coming from the arena.
The winner of the main event, Justin Gaethje had this to say about fighting in the empty arena, "It didn't bother me at all, as a professional you have to be able to perform in all environments, and that is what I did tonight." Gaethje won by TKO in the 5th round, defeating veteran Tony Ferguson.
The UFC is planning to continue to host events after this. UFC president Dana White recently purchased an island off the coast of Fresno California to hold fights. This purchase was made so that the UFC can have fighters that aren't in America travel to this island without needing a VISA.
This island is being called fight island and fights are expected to take place in the upcoming months. Despite the criticism from many reporters and politicians, the UFC and all of their fighters are on board with fighting during this pandemic. President Dana White had this to say about the UFC returning to action. "I knew we would be first, I knew we would be the first major sports league to be back, that is just how we all operate here, being first."

About the Contributor
Mitch Terbrock, Writer
My name is Mitch Terbrock and this is my first year as a writer for Holt. I play soccer and I am also in DECA. I am very excited to write articles for...