Remembering 9/11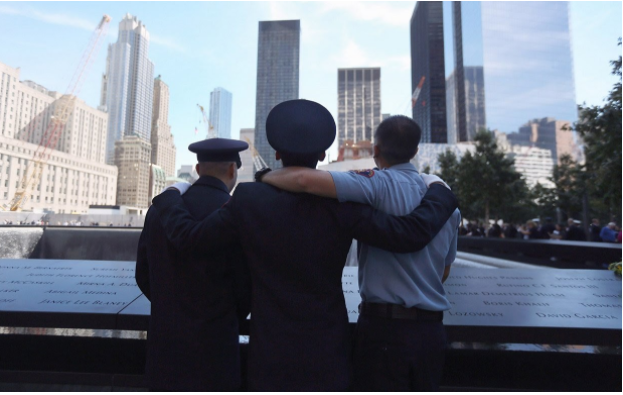 On this day nineteen years ago, a horrible tragedy happened to the people of America. Four planes hijacked and struck the World Trade Center, Pentagon, and United Flight 93, this would come to be known as 9/11 later on. Before the attacks unfolded, many people did not realize the horror and panic that was to come. During this horriffic time on that day, approximately two thousand nine hundred seven-seventy people perished in the attacks. Today, all of us remember the lives that were lost and the lives that saved others.
Before the tragic day came about, two hundred forty-six people went to sleep in preparation for their morning flights. Two thousand six hundred six people went to sleep in preparation for work in the morning. Three hundred forty-three firefighters went to sleep in preparation for their morning shift. Finally, sixty police officers and 8 paramedics went to sleep in preparation for their morning patrols and shifts.
All of these heroes all went to sleep that night not knowing that they would not see past 10 a.m. that day. These people gave up their lives for others so that they would not be lost in the attack. Their lives might have been lost, but they will never be forgotten.
As of right now, President Donald Trump is paying tribute to 9/11 and all the victims at the site of the United Flight 93 crash.
When we remember this day each year, we realize that we should never take life for granted.
Since the nineteenth anniversary of 9/11 is today and we here these stories as well as some that are untold from the media, most of us understand how precious life can be for many of us. As we live and enjoy the breaths we take today and tonight before we go to sleep in preparation for our lives tomorrow,  we should always love the ones around us and hug them extra tight. Any loved ones, parents, siblings, aunts, or uncles should be loved and appreciated each day as we see them. We should also appreciate our everyday heroes from firefighters to police officers, each one of them would do anything to help us or even sacrifice their lives to save ours. 
As most of us still remember that horrible tragedy, we should learn to take a breath and live life peacefully as it goes on. All of us are in this together and should never take one second of your life for granted. We will never forget.

About the Writer
Ellie Kleffner, Copy Editor
Hello, my name is Ellie Kleffner. I am a freshman this year at Holt and I love it here so much! I enjoy seeing people smile everyday as I walk through...