Level Two To Level One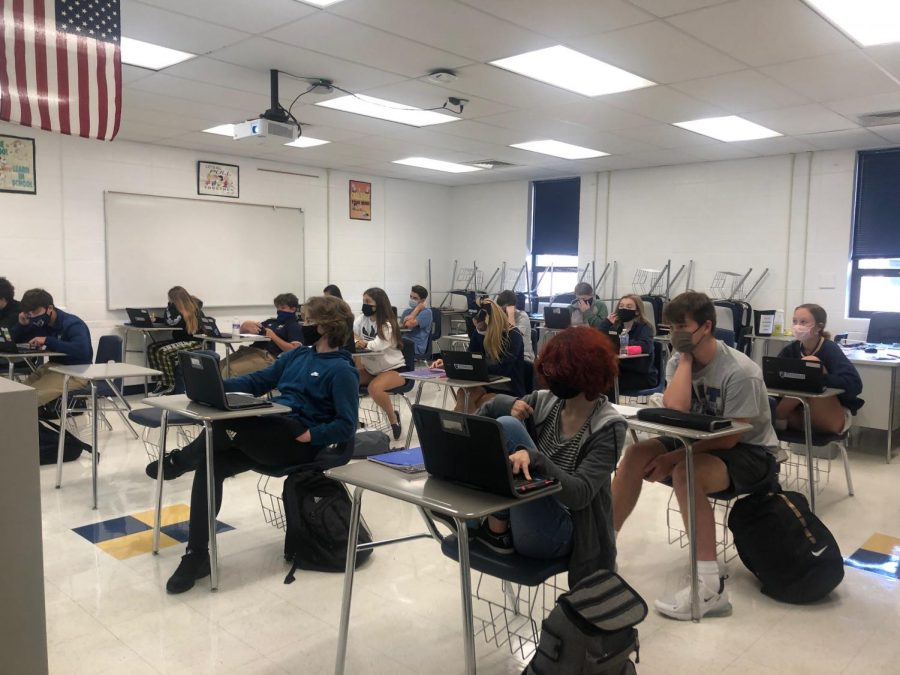 The Wentzville School District decided at the board meeting on Sept. 17 to go back full time. Students, who are attending two days in person currently will begin attending in class sessions five days a week on October 19. Parents attending the school board meeting requested this change.
The news of the decision to switch to from level two to level one may have come as a shock to some, but staff are going to work to make this transition safely.
"I support the school board's decision and will do everything to make this a smooth transition," Principal Shane Schlueter said.
Safety of both students and staff is always going to be the main priority.
"We will do all we can do to make it a safe learning experience for all students," Assistant Principal Dr. Jake Adams said.
It is a tricky situation because most everyone wants to be back in school like normal, but COVID-19 still remains a concern. Staff are still going to do their very best to protect themselves and students from contracting this virus or spreading it.
"I think it's great we are going to have all of our students back in school, but I'm still concerned for the safety of our students," Assistant Principal Jason Moore said.
As news of the change spread, many have different opinions on the school board's decision.
"Right now, people aren't shoulder to shoulder and the thing is now there's going to be more people in the classroom and just rather sit 6-feet apart and not wear a mask than go back to school full time and wear a mask," Jack Stritsel ('22) said.
Many students are concerned about the spread of COVID-19 now that schools are going to resume as normal.
"Since we will have more people around, more people will test positive and it will spread more," Jacob Ackerman ('22) said.
Opinions on this topic are very split, but despite this, school will still resume on October 19 with five days a week. Hopefully, we can make this change very easily and safely come October 19.

About the Contributor
Sierra Romanski, Reporter
Hi, my name is Sierra Romanski. I'm a senior here at Holt High School and writing has always been something that I've enjoyed, which is why I decided...