COVID Can't Stop Our Spirit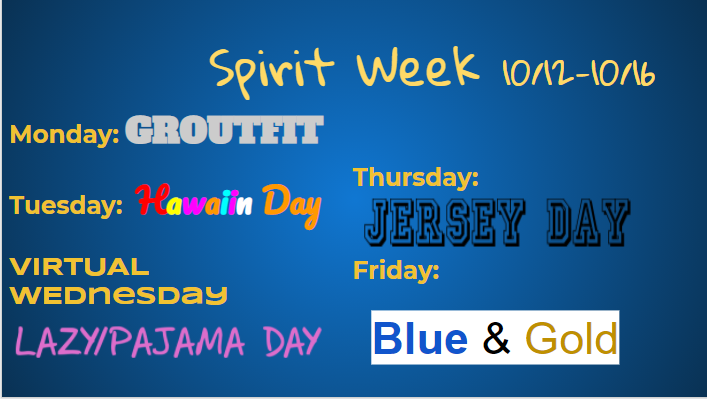 R.J. Smith, Writer
October 8, 2020
Even though COVID messed up a lot of this year, it still cannot stop Holt from being Holt. We may not be having a homecoming dance, but we are still doing a lot.
We will be facing Francis Howell Central Spartans on October 16, with the new theme being "Stomp the Spartans".  The Indians have had a fantastic season and hopefully can keep it up for the homecoming match.
Spirit week is this upcoming week. Monday is Groutfit day, Tuesday is Hawaiian day, Wednesday is Lazy/Pajama Day, Thursday is Jersey day, and Friday is Blue & Gold. I personally think Thursday is the best. Who doesn't love wearing a baseball jersey.?
But that's not it. You can't forget the classroom door decorating contest to spread the spirit throughout the hallways. Judging for this will take place on October 12.
Don't look too happy; it gets even better. The window painting contest. Many clubs and sports have been signing up and contacting local businesses around Wentzville to participate in a Window Painting Contest. So far 21 clubs have signed up, but there are still many open spots for any new clubs that might be interested in participating.
The best part about this time of the year was the pep assemblies. Well good thing StuCo is organizing a virtual pep assembly. These will take place on October 13th & 15th at 1:40 pm.