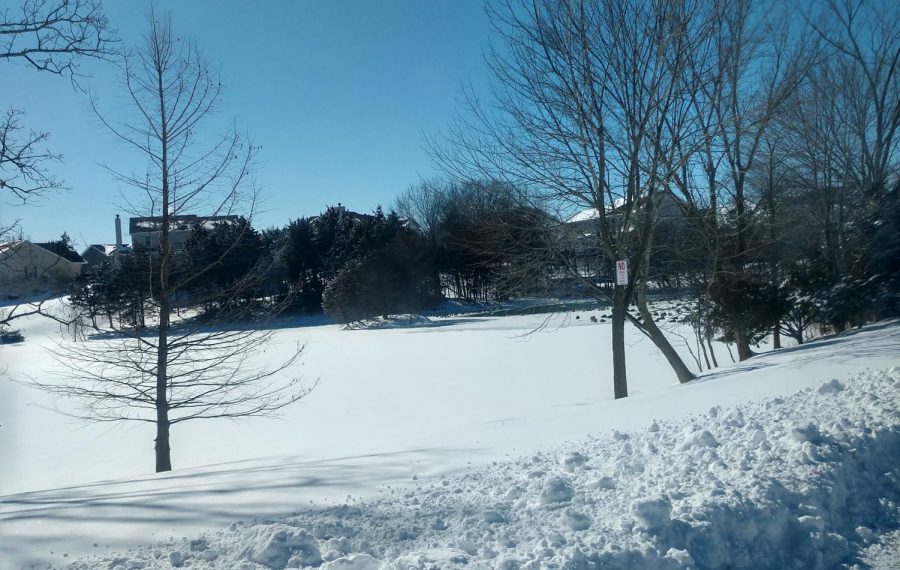 Snow Cumulates: Power Outage
As school was canceled for a total of five days during the last two weeks due to weather and road conditions, students have different feelings about the days off. Many teachers had tests, assignments, and projects that were due within those snow days.
States were getting hit with snow during early February, and it has resulted in a significant drop in temperature. Last week on February 16, it was the coldest day for Wentzville in 2021. The temperatures were averagely ranging from the lowest temperature, being -8 to the highest temperature, 18 throughout the whole day.
"I stayed inside, watched netflix, spent time with my family, worked out, and caught up on some missing work," Mya Robinson ('21) said.

As some students who can cumulative missing work, a snow day is a perfect way to have time to make it up.
Throughout snow days, there is not much one can do to save their boredom. In most cases, many people will be either outside playing in the snow or doing activities inside their home.


"
Over the snow days I shoveled people's driveways and made over 150 dollars doing it," Landon Gravesen ('24) said."
Toward the ability of when snow develops, a key responsibility towards home owners, is shoveling their driveways. 
The snow has been increasing quite a lot throughout the last weeks. The last two weeks, it was said that Wentzville got over seven inches of snow. Due to the snow increasing, snow days have developed.
"I was happy about the first two days, but after that I did not like it," Aurora Funston ('22) said. "I couldn't really find anything to do and got bored kind of quickly."
Having a total of five snow days, many students started to develop the urge of wanting to return back to school.

Snow days have always been thought upon as a little vacation, however, after six snow days, the end of school will be pushed back every day. Although students had to take the finals after winter break, many consider this as sympathy from the board.

"I was not, I find it hard sometimes to go about my day when my schedule has been built around having school," Vanessa Jennerjohn ('24) said. "It throws the entire thing off and it can end up being really stressful. I like having the structure of classes while at home, even if I'm not too happy to go to class in general." 
Students may have lost the ability of the items they have learned at school, due to snow days, their skills may have gotten gradually worse. 
Currently there are some states in America that are experiencing power outages. Texas is the most known state so far that is experiencing these problems, the state's power utility claimed that they were ready for the extreme temperatures.
"I would imagine that a lot of schools would have back-up generators in place on standby during winters, just in case," Xavier Schulte ('21) said. "In other ways, if weather is predicted to get really bad, call off school the day before that happens."

Missouri has not experienced a major power outage for awhile, schools having back up plans for power outages will be bound to increase.

In the last two weeks, compared to Texas, Missouri has not experienced large amounts of power outages in larger areas. As Missouri would try to hold off school for students, due to having a power outage.

"I see no issue as Missouri is smart enough to run their electric with the rest of the nation's grid and have it upgraded when needed to handle the weather we have seen recently," Andrew Frecks ('22) said.
As Texas is currently in a power outage, the state has most likely figured out how to get students the ability to do school again.

Snow days are exciting for students, but having multiple snow days can be tiring for many. However, due to the amount of snow Wentzville has got, Wentzville was lucky to not have experienced any power outages.