Holt's Old Souls
Hang on for a minute...we're trying to find some more stories you might like.
There are many people who feel as though they belong in a different generation. Many of these students go to Holt. They are called old souls. Old souls are people with a passion for vintage. At Holt,there is an abundance of lovers for the old.
"My favorite thing is bringing back the classic look and being entertaining. I have always love it [vintage things] and it was a way of expressing myself. [My icons are] Mary Tyler Moore, Audrey Hepburn, Dick Van Dyke and Jimmy Stewart. [My favorite vintage item] I have this 1960's matching shirt dress. My favorite decade well I have three 40's, 50's and 60's," said Bailey Tucker ('21).
Holt student know how to express themselves in unique ways.
"
She's an old soul with young eyes, a vintage heart, and a beautiful mind."
— Nicole Lyons
"I love vintage because it reminds me that the world isn't aging. That things from the old days in its original form are still acceptable to society. My icons from the past are pretty common, but they have to be Marilyn Monroe or Audrey Hepburn. They just remind me how amazing it is to be a woman and importance of self care. My favorite vintage item is pretty random, but it has to be those cute little circle fan with the metal blades. I just love all the pretty pastel colors they come in. It just screams vintage. [My favorite vintage music comes from] definitely the 80's; so much good classic rock legends were coming out with excellent music during that time," said Maya Alligood ('18).
Alligood is not the only student at Holt that loves classic rock. Walking down the hallway you will
see many students rocking old band shirts.
"I love vintage things because they seem more vibrant and real than newer things,
specifically the music. My icons from the past are Robert Plant and MLK. My favorite vintage items are vinyl records. My favorite decade is the 70's," said Taylor Thomas ('18).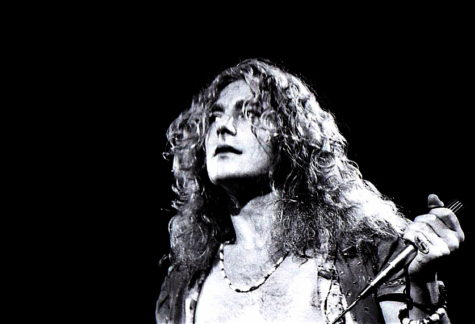 In the past years, Vinyl record players have been becoming more popular. There are a lot of students at Holt who love to jam to the oldies.
"I love vintage things because of the meaning put into it. There was so much more thought and creativity in the past. My icon would be Hall and Oates. My favorite vintage item would be my record player. [My] favorite decade is the 70's because of the music,"said Courtney Seabaugh ('18).
Hall and Oates are a music duo know for many songs such as 'Rich Girl' and 'She's Gone'.
"I Like vintage things that make me feel nostalgic. It makes me stand out and not mainstream. [My vintage icon is] Bob Gurr. I have It's A Small World figurines from 1964. [My favorite decade] probably the 1940's, said Audrey Williams ('21).
Students can see Williams showing off her old soul by the fashionable outfits she wears.
"My parents lived during the best times and they have taught me to appreciate old and new things. I love the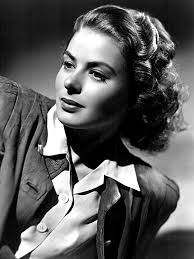 smell of dust collecting and the stories the items could/can tell. My icon from the past is Ingrid Bergman. My dream car, a 1956 Ford Thunderbird. My favorite decade is the 1960's because of the movies and music," said Sydney Dickherber ('18).
As you can see, vintage is something much more than just old. Loving something with a past gives the most satisfying feeling. Everyone comes from different stories, just like the things they love. Regardless of their stories everyone is interesting in a unique way.