Holt's Powderpuff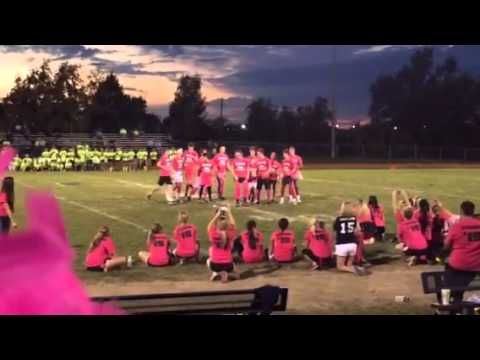 Hang on for a minute...we're trying to find some more stories you might like.
Powderpuff is a football game that consists of two seperate games; one between lower classman (freshman and sophomores), and the other between the upper classmen (junior and seniors). Holt is having their football game on September 26, 6-8 p.m., three days in advance of Homecoming. The freshman and sophomore class will battle it out for a grand total of 16 minutes. Shortly after the heated competition of the lower classman, the real game begins between the Junior and Senior class.
Powderpuff has been apart of holt's history for many years, it is very important for the winning team as it resembles class pride. Before the game, the grades engage in ferocious trash talk and really make each other heated to make the clash even more intense than it already was. While the game is being played, there are no friends except for the ones on your team, the enemy is your victim that you must apply great pain upon. Powderpuff may have a sweet and innocent vibe to the name, but in all reality, it is a game of athletes and warriors… predator and prey…
As the rival classes clash, on the sidelines are the boy dancers and cheerleaders who show off their skills as they support the team of their grade. For the audience who thought they were only attending a peaceful football game are really attending a game of pride alongside a show of inexperienced dancers who try their hardest but can still make a mockery of themselves. The different dance teams practice their routines and compete to put on the best show for the audience.
The Powderpuff game is, in all honesty, one of the most entertaining events to attend at Holt High School. Watching the girls play football, and the boys put on a dance show and watch them attempt to be cheerleaders is one of the most enjoyable experiences you will have during the short four years of high school. This is for sure one high school event you should attend during your time at Holt High School.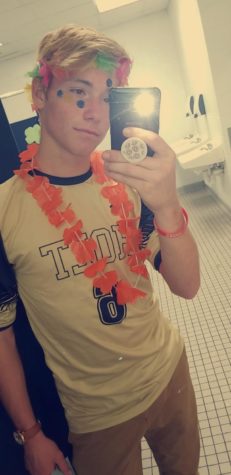 Prather Ford, Writer
My name is Prather Ford. I start varsity soccer and tennis for Holt. I joined magazine because I read their previous articles and constantly find myself...