Is Patience Gone?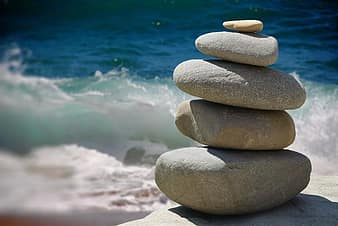 During the quarantine, it's nice to have some patience with certain things. Whether it is being patient with your family or being by yourself, patience is very much needed during this time.
Students have been doing many things to be more patient. Other students just have nothing to do. 
"I have been going fishing a lot and staying away from my family," Phoebe Davidson ('23) said.
Some students do not have the opportunity to leave the house, so they find other ways to avoid their family.
"I have been watching Netflix and staying in my room," Myah Robinson ('21) said.
Yet, others enjoy staying home.
"There hasn't been anything I've encountered that tests my patience. I personally love getting to stay home," Brady Schindler ('23) said.
Many families have been trying to not lose their patience during this pandemic. However, it is extremely hard.
"My family isn't dealing with it well. We have been getting more impatient. I don't think other families are being more patient either," Emma Robertson ('22) said.
It is difficult to keep your patience when all around you people are losing theirs.
"My mom hates all of this and is not dealing with this too well. I think it totally varies between families and their situations," Brady Schindler ('23) said.
As Ms. Swanson said, "We are not all in the same boat. We are just weathering the same storm." Depending on your situation, you could be learning to build more patience or this could be a huge test of your patience.
"I know my family has gotten more snappy with each other.  I try to stay in my room to not interact with them as much so we aren't at each other's throats," Kinslee Keatts ('22) said.
There are some families who are good at keeping their patience as a family.
"We are doing good. I think it's a struggle for all the families, but I think people are really trying to get by with what they can," Britney Thake ('23) said.
Family time is a luxury that some people have forgotten to cherish. However, it is not always easy.
"We make sure to get family time in so we all stay connected and don't get upset with one another, but it's hard being cooped up in the house all day," Myah Robinson ('21) said.
During the hard times of this pandemic, it is very hard to control patience within your family. Some families know different techniques to regain patienceness, while others do not.