Me Too, Baby!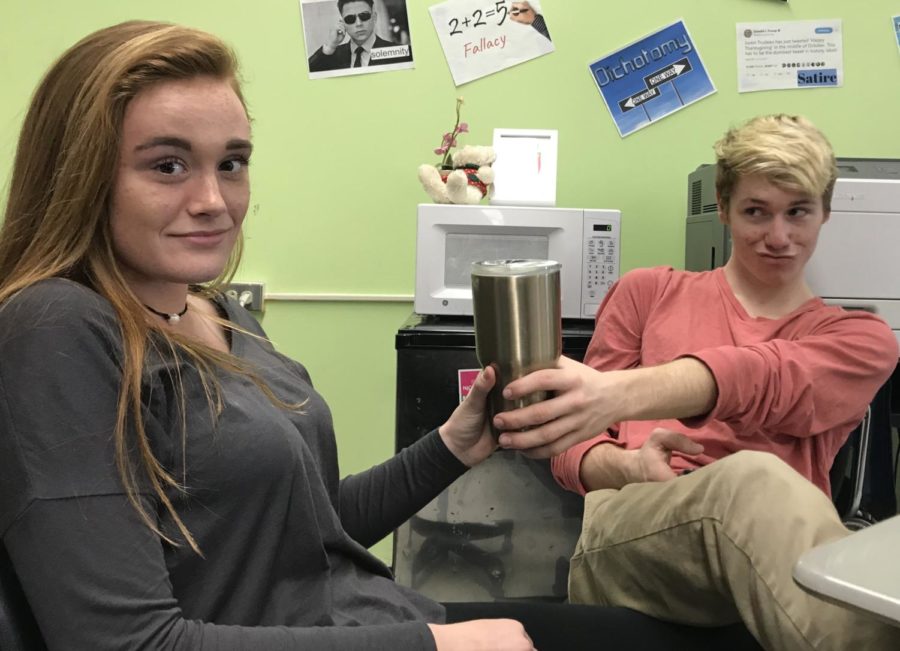 You know Dasher and Dancer and Prancer and Vixen, but do you know that the old favorite "Baby, It's Cold Outside" is causing controversy? The song written in 1944 is sung by a Frank Loesser and Lynn Garland. Garland says she wants to go home multiple times while Loesser begs her to stay. Garland also sings the line "What's in this drink?" and very clearly states "The answer is no."
People that are part of the #MeToo movement were recent to point out the lyrics and how they feel it could suggest date rape. Some radio stations have removed the song from their list, while others play it often. The Louisville radio station WAKY has made plans to play the song over and over starting on Sunday at 8 a.m and lasting for over two hours, playing different versions of the song.
Susan Loesser, daughter of Frank Loesser the famous Broadway songwriter, blames Bill Cosby. "Way before #MeToo, I would hear from time to time people call it a date rape song. I would get annoyed because it's a song my father wrote for him and my mother to sing at parties. But ever since Cosby was accused of drugging women, I hear the date rape thing all the time," NBC News quotes her saying.
She also explains the meaning behind one of the main lines that had people wanting the song banned. "People used to say 'what's in this drink' as a joke. You know, this drink is going straight to my head so what's in this drink? Back then it didn't mean you drugged me."
The song was originally written by Frank Loesser for him and his wife to sing at parties. The song was then sold to MGM to be put in the movie "Neptune's Daughter" where the gender roles were reversed to be more humorous. Unfortunately, Lynn Garland, Frank Loesser's wife, did not approve of the song being sold, leading to their divorce in 1957.
Karen North, who's great uncle worked on "Guys and Dolls", a musical that Frank Loesser worked on, shared her opinion on how she feels about people wanting to ban the song and what the lyrics really mean.
"It's about a man pursuing a woman and a woman pursuing a man and it's sung in both directions. It's not about a male predator. If you look at the lyrics the lines sung by the woman are not "no, no, no." What she's saying is 'I ought to say no, no, no,'" It's all about how women in that era were not allowed to be unchaperoned with a man. The song is about two people who are mutually attracted and want to find an excuse to stay together," North said.
Most would say it's safe to say the song isn't going anywhere soon, but it is your choice whether it is on your Christmas playlist or not.

About the Contributor
Megan Thompson, Editor-in-Chief
**Class of 2020**Hello, my name is Megan. This is my third year writing for Holt Tribe and first year as Editor-in-Chief. I have been a Photography Editor...