A Shot In The Dark: Molly Burke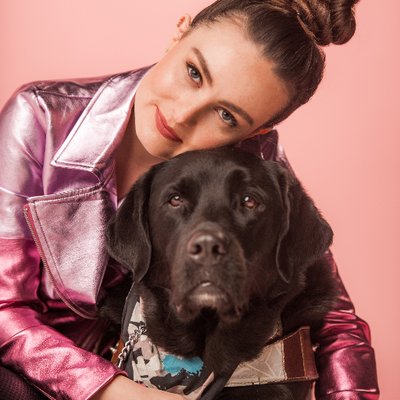 Molly Burke seems like your typical girly Youtuber. She has an intense passion for makeup, fashion and animals which are all implemented in her videos. But there's something that makes Molly different that you wont know just by looking at her: She's blind. At the age of four she was diagnosed with a rare disease called Retinitis Pigmentosa, which causes vision loss. It was a year later and the disease was taking it's toll, she could barely see but Molly remained optimistic and she decided to share her positivity with others which led her to become an ambassador for The Foundation Fighting Blindness Canada.
As Molly's optimism flourished, her vision was deteriorating further along with her relationships. Upon struggling with her blindness, her fellow students didn't make her life any easier. She was tormented and bullied at school, which led Molly into a downward spiral full of anxiety and depression. It wasn't until she found the courage to face her challenges head on that she rose above. Since then, she has inspired hundreds of thousands with her life story about overcoming adversity and accepting diversity not only through her motivational speeches, but through her Youtube channel.
Her Channel is the perfect combination of funny and raw. She does fun challenges with headlines such as: "GETTING MATCHING TATTOOS (that I cant see) WITH MY MOM", but she also gets real with her viewers with videos such as: "I don't know what I look like…" Even with the huge contrast in video styles she still maintains a large following with over one million subscribers. Her videos are family friendly and teaches a good lesson in accepting diversity. Molly Burke has content for everyone and an uplifting message to share with the world.