Anyone Can Save the Galaxy Once, but Upholding the Legacy is Harder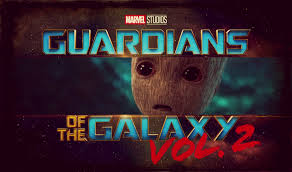 Hang on for a minute...we're trying to find some more stories you might like.
The Universe just got a little bigger on May 5th as Guardians of the Galaxy Volume 2 hit theaters. As the fifteenth movie in the Marvel Cinematic Universe, it had a lot to live up to. Previous movies have boomed in the box office, The Avengers doing the best at a whopping $623,279,547  in the Domestic Box Office. However, the film seems to be holding its own just fine.
Fans loved this movie, with the intricate plot and beautiful character growth, bringing the team closer together and more like a family than before. And of course, people adored the real show stealer, Baby Groot.
Guardians was just another foothold in the Marvel Legacy. However as the franchise continues to grow, it will become an invaluable building block. Viewers everywhere can say that this was an incredible movie, and look forward to future films.